ABOUT ECOCENTRIX
Ecocentrix Landscape Architecture is a full service firm that creates luxury exterior environments for single-family and multi-family residences, and iconic commercial spaces in Los Angeles and throughout Southern California. The Ecocentrix ethos focuses on the interaction of nature with the constructed form, seamlessly creating environments that are both elegant and comfortable. We believe that quality of life is a reflection of the quality of one's landscape. Located in Santa Monica, we take pride in the rich and complex terrain of Southern California. Every site is unique in both need and opportunity, and we love the challenge of perfecting the art of outdoor living.
Ecocentrix Landscape Architecture enjoys multidisciplinary collaborations with the design industry's top talent, including respected architects, interior designers and developers. Whether working with our valued clients or trade professionals, we pride ourselves on a holistic approach to feasibility, design and development. Our process is collaborative and creative, and we believe it shows in our work.
JOHN FELDMAN, PRINCIPAL
A native of Los Angeles, John Feldman is a licensed Landscape Architect in California. He studied at the College of Architecture and Environmental Design at California Polytechnic State University, San Luis Obispo, where he received his Bachelor of Science degree in Landscape Architecture.
Before beginning his professional career, John embarked on an extensive overseas study program traveling throughout China and Southeast Asia. Through both his individual study and collaboration with professional offices and universities, he sought to explore, in depth, the social and cultural impacts on architecture, urban planning and the natural environment.
John enjoyed his tenure while at some of the most prolific design firms in Los Angeles. As Director of the Landscape Studio at KAA Design Group, he directed all aspects of design, management, and construction administration for the range of opportunities at the firm. John credits having honed his skills in design and theories in "regional contextualism" while at the firm Nancy Goslee Power and Associates. In addition to strong business skills developed while having formerly operated the firm Garness|Feldman – Architecture and Landscape, Feldman brings extensive international design experience from having completed landscape projects in many countries around the world.
John has been involved in a wide range of project types, including commercial retail, street improvements, museum and institutional, public open spaces, multi-family housing/mixed use planning, residential gardens and estate master planning. His skills uniquely reflect the diversity of his experience and his ability to provide expertise in design, public relations, technical problem solving, scheduling and budgeting issues.
---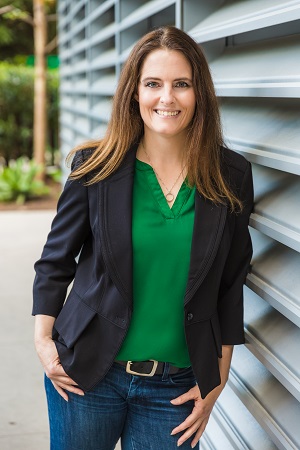 SERENA WOODWARD, PROJECT MANAGER
The beautiful Black Hills of South Dakota served as the early playground for Serena Woodward. Nature, in all its forms, has been an influential part of her life and career. Serena received her Bachelors of Agricultural Science in Landscape Architecture from Colorado State University. In that time, she spent a year in AmeriCorps volunteering in Colorado, Dallas, and Kansas City. Landscape Architecture as a career path was first presented when she collaborated on the design and install of a community garden, trail system and deck at an Education Center while in the program.
A trip to Europe during her studies – strolling through famous gardens of Versailles, Vaux le Vicomte, Chanonceau, Villa d'Este, Bomarzo, Pompei, Rome, Florence and more – developed another keen interest in historical gardens, design details and planning patterns. Working for both a landscape contractor and tree company gave her a strong appreciation for the hard working contractors and maintenance workers who implement the landscape designs. With that, she has focused attention on providing clear details and thinking through the building process in all her designs.
Serena is a licensed Landscape Architect in California and Hawaii, with over 11 years in the practice. She has worked on a variety of projects ranging from estate and multi-family residential, civic, educational, retail and nursery development. She loves to travel and is always interested to see how different regions and cultures design and use their outdoor spaces.
---
JENNIFER CONLON, LANDSCAPE DESIGNER
Jennifer is a Southern California native, with a lifelong love of the California lifestyle – outdoor living, gardening, hiking, and true appreciation for the unique plants and breathtaking scenery. During her career, with the rising need for sustainable thinking, she has embraced and specialized in low water designs.
Jennifer earned her Bachelors degree from Cal Poly Pomona in Landscape Architecture, and honed her studies during a study abroad program in Italy. After graduating in 2001, Jennifer started working professionally and has been in the landscape design field ever since.
---

LINSI BROWNSON,  BRAND MANAGER
Linsi helps Ecocentrix visually stand strong in their identity as a high-end, sleek and meticulous brand. She oversees written and visual communication including marketing, website and portfolio management. She is also instrumental in strategic planning and partnership development.
Previously a resident of Southern California (currently living in Austin, Texas) she has a strong eye for the iconic California-cool lifestyle and aesthetic that is a mainstay for both Ecocentrix and its clientele.
---