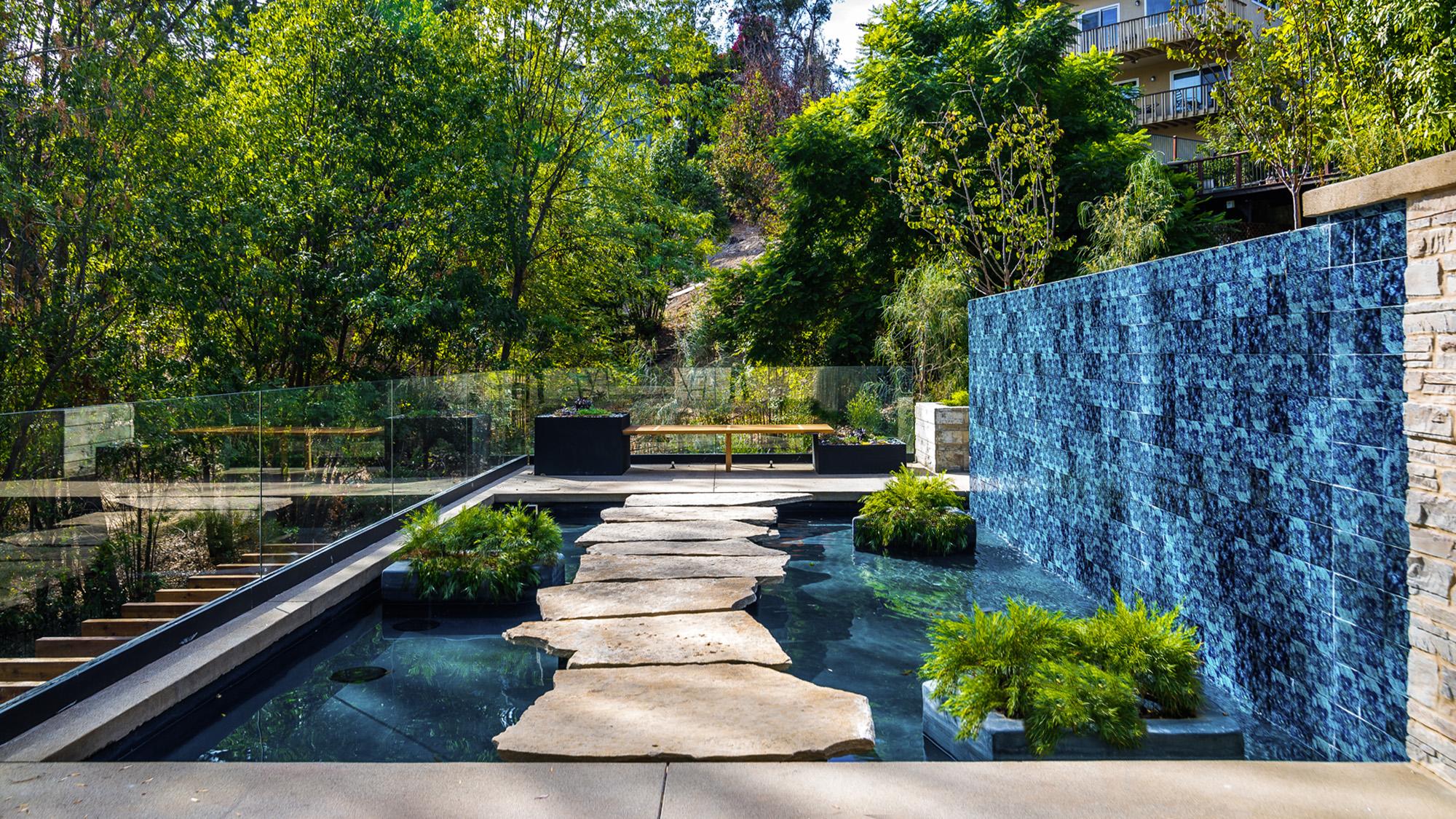 Despite what some people may believe, creating a beautiful and functional landscape involves more than just choosing the right flowers. An expertly designed landscape includes everything from gardens, trees, and shrubbery, to patios, pools, outdoor kitchens, retaining walls, and beyond.
If you're looking for a landscape architect in Santa Barbara and Montecito to handle all the elements of your outdoor space, Ecocentrix Landscape Architecture has you covered. Our full-service landscape design firm can create your dream landscape from top to bottom.
Our Luxury Landscape Design Firm in Santa Barbara & Montecito, CA
When our team is done with your landscape, you'll feel like you've stepped into your own personal resort. Our landscape designs are inspired by California's tropical and nature-infused environment, the details of your unique landscape, and your style preferences.
Our landscape architects in Santa Barbara and Montecito work closely with our clients and other trade professionals they've hired to create a harmonious space that highlights the natural beauty of their property. We focus on creating outdoor spaces that are both elegant and comfortable in a way that's customized to how they're used.
Types of Landscape Design & Architecture Common in Santa Barbara & Montecito
At Ecocentrix Landscape Architecture, we offer many styles of landscape design and other landscape features to complete your luxury home exterior. Many of the styles we specialize in are especially ideal for Santa Barbara or the "American Riviera," with its Mediterranean climate and stretches of sandy shores.
Here are some of the most common types of landscaping design we do for homes in Santa Barbara and Montecito:
Coastal landscaping
Seaside landscape design
Ocean view estate design
Coastal hillside residential landscape
Waterfront landscape architecture
Beachfront landscape
Panoramic view landscapes
Equestrian landscape design
California ranch-style landscape design
Pool house design
Cabana designs
Casitas designs
Let's start bringing your dreamy landscape sanctuary to life. Call Ecocentrix at 310-907-5066 to start working with our landscape architects today!