26th Street
Manhattan Beach, California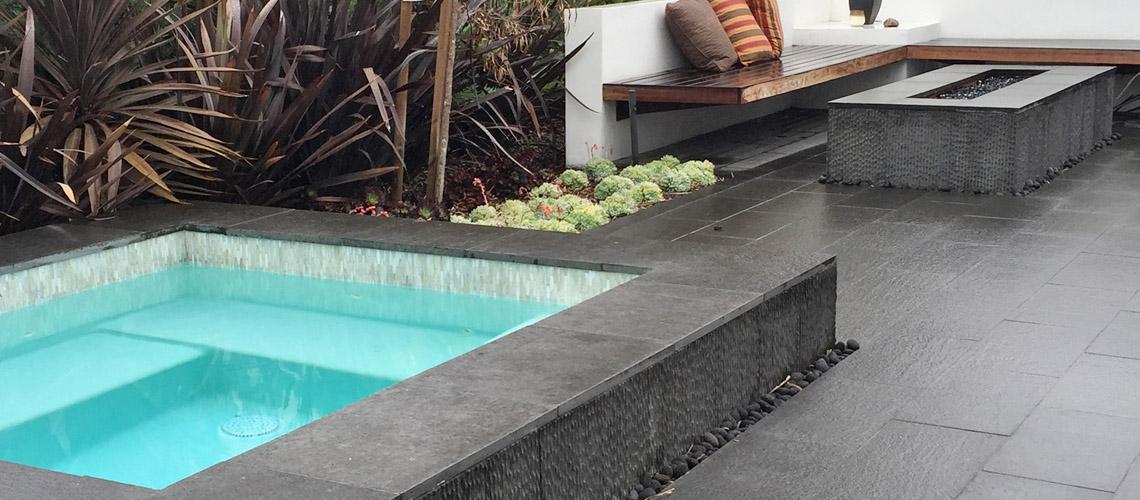 LOCATION:
Manhattan Beach, California
This is where Spanish precedent went rogue.
The home tips its hat to Spanish revival, but purchased as a builder's special, it needed a keen eye to pull the under baked landscape together. So what did we do? We gutted it and redesigned every square inch.
Our design acknowledges more of a transitional style and contemporized spin that is in line with our Client's interior tastes and easygoing beach lifestyle. To make this traditional and stodgy was simply not in the cards.
Design highlights include: Front drive and entry wall sequence, with gardens and a mature olive tree whose branching perfectly complemented the architectural archway. In the rear, a raised spa and basaltic stone deck, built-in fire pit walls with cantilevered bench seating, a rear trellis and heated dining below.