701 Ocean Ave
Santa Monica, California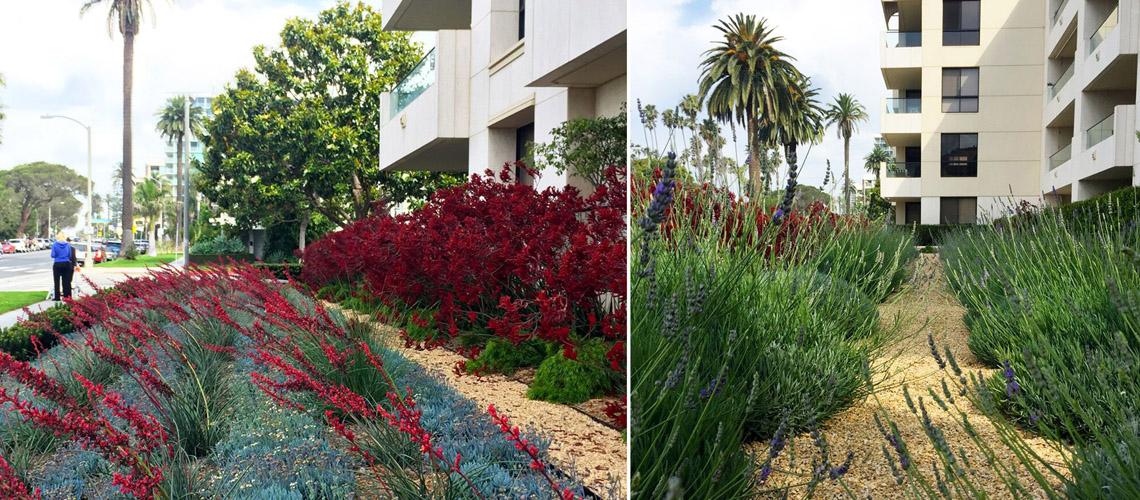 LOCATION:
Santa Monica, California
The landscape of this ocean front condo property is a celebration of the the Santa Monica coastline. Inspired by the Mediterranean, and minimalist in design, so as to feature the long frontage and pair well with the adjacent coastal park bluffs and ocean horizon.
A graphic use of vibrant color and texture evoke the emotion of our infamous California sunsets. The view is altogether enjoyed from the ground up, by the condo's inhabitants as well as the multistory dwellers around them.
This design was successful in several aspects, one of them being the positive reception by the City of SM Planning department and approval of the HOA and residential community. Not an easy feat! In addition, the selected plants are water conserving and visually oriented to both the California coastal and Mediterranean styling.
"Our experience with John and Serena was excellent. Working with an HOA presented additional pressures but they made great presentations and listened well. The end results is a fantastic front yard that people passing by often express positive comments. In just one year the yard looks great."
John Madison
Santa Monica, CA

Design Style