Glenbridge Road
Westlake Village, California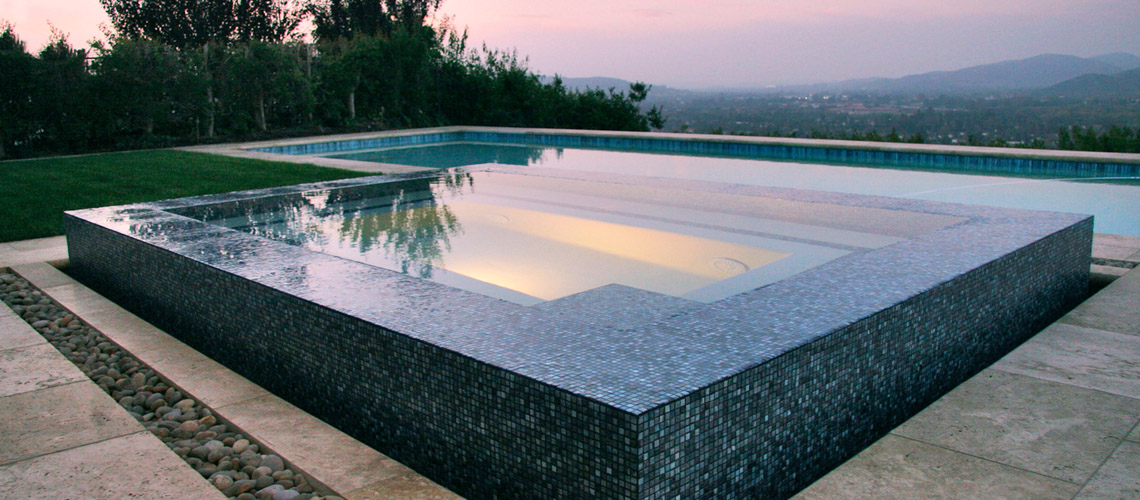 LOCATION:
Westlake Village, California
The vast, uninterrupted westerly views of the Conejo Valley lay the scene for a show-stopping landscape.
This fascinating site offered some of our favorite design challenges, ripe with opportunity. We were invited to the project when the original design for a hillside pool and recreation rooms below were exceeding the Clients' desired budget. In addition, the Client recognized the need for amenities beyond just a pool, and it was important that they budget for all.
We designed an expansive pool at the edge of the slope for a near infinity affect. Adding a raised rim flow spa, trellised dining and outdoor kitchen, stone paved terrace, and fire pit added to the outdoor luxury living they had in mind. Site wide, we added lighting, planting/irrigation, retaining walls, pathways, and enclosures for trash and pool equipment. They also got a new driveway plus front and rear decks to the home on raised foundations…all for a fraction of the original design's bid!
The rear yard is truly the scene-stealer, with the breathtaking views of the Conejo (meaning rabbit) valley and the family project, the "bunny hutch".

Design Style