Lloydcrest Drive
Beverly Hills, California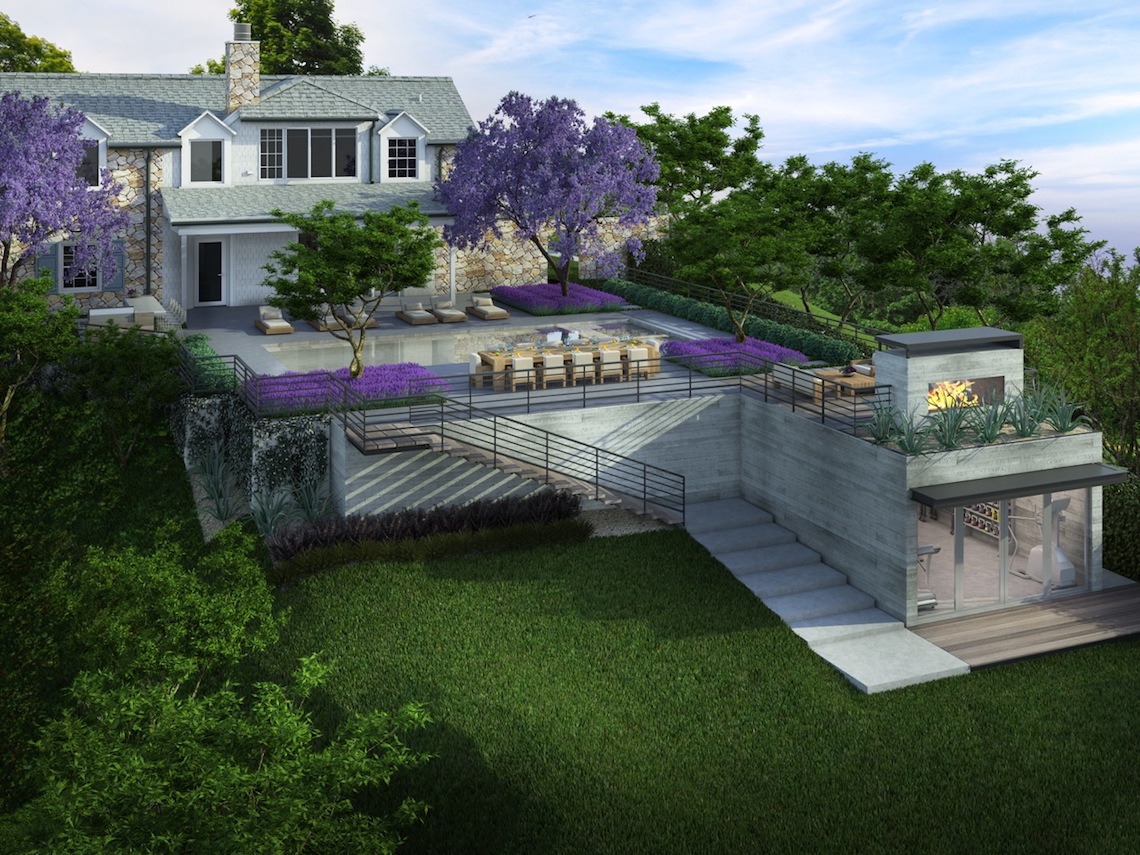 LOCATION:
Beverly Hills, California
This modern Tuscan architecture home of Beverly Hills pairs eloquently with the sprawling, villa-like panorama. Our Lloydcrest project was all about creating synergy between multiple inspirations and elements.
Focusing on revealing off-site views and providing screening where needed, while still complimenting the Mediterranean palette, we enriched the vegetation with olive trees, succulents and evergreen perennials. We brought both traditional and modern hardscape such as gravel, decomposed granite, broken concrete and stone walls to provide charm, without particularly feeling like we had stepped back in time. The structural features, such as the trellis, gates and fences, custom railings, concrete walls and equipment vault, create both functionality and visual interest.
Since outdoor living is an essential part of California life, we were mindful to incorporate that lifestyle here for all members of the family, including the pets. Softscape features include an expansive green lawn and gardens for everyone to enjoy.
The design of the rear-yard may be the favorite for the adults. Luxury outdoor features include a firewall, swimming pool and spa with infinity edge and an entertaining terrace complete with kitchen and bar. Our design integrated all of these features while still leaving room for a possible additional water feature. Beneath the deck, we included a gym with spa amenities that opens onto the rear yard space. 
This hillside project was particularly unique, as we needed to be mindful of the future while relishing in the present. We were careful to make sure that we used only one of the two allowable retaining walls (per code) in the design phase of construction. It is important to the viability of a future build out of the lower portion of this site to reserve one retaining wall for the development of an ADU – a.k.a. Guest House – and its adjacent site amenities (private garden, koi ponds, play space and more).
Seamlessly blending together the collaboration of style influences in this South of France meets Montecito vibe, we were able to make this transitional landscape feel fresh yet familiar. While the landscape feels rich, the essence is light and airy.
Check out another feature of our Hillside Estate Club with Club Condren.

Design Style