North Carmelina Avenue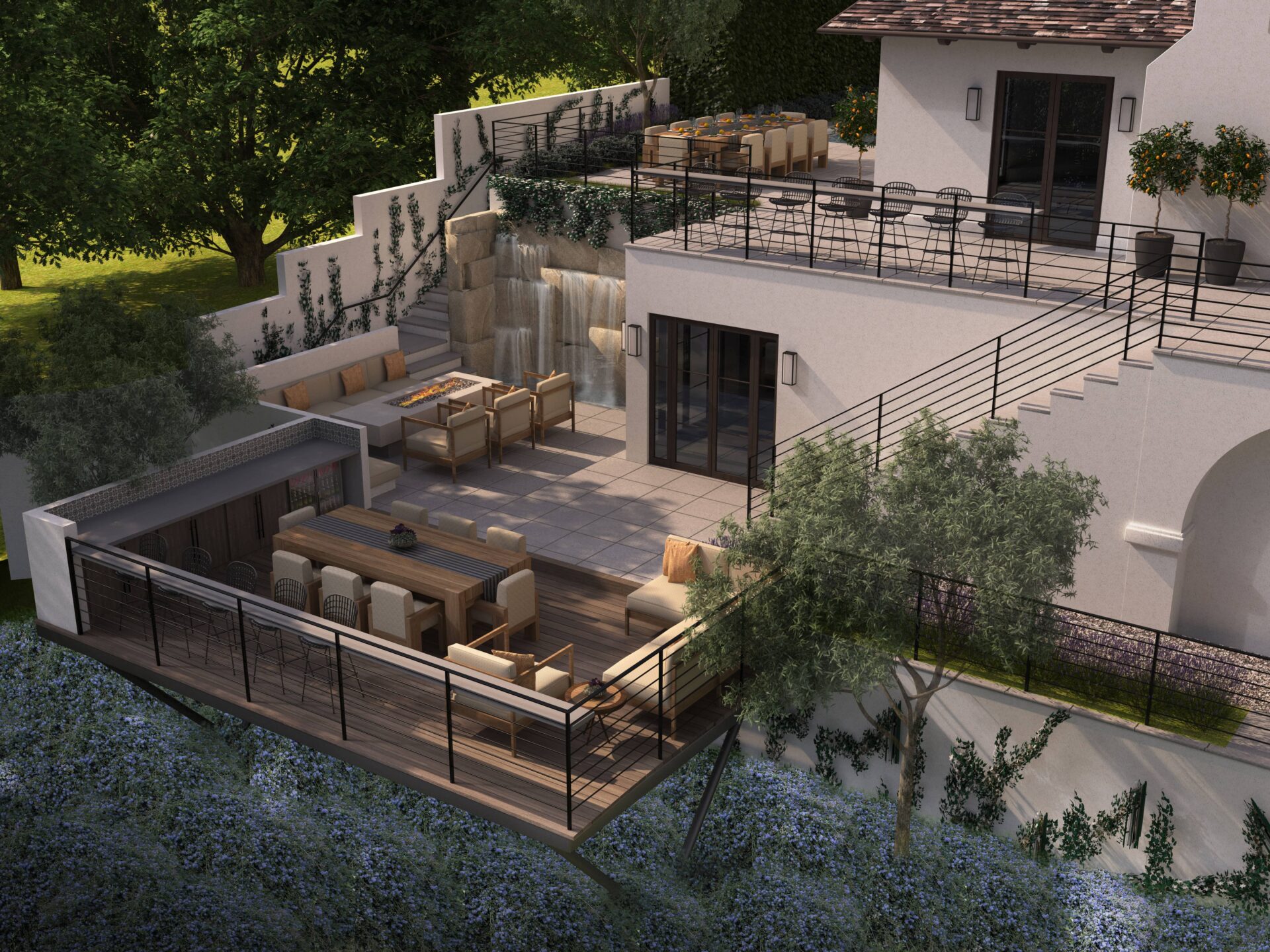 The complex hillside of this Brentwood home creates the perfect opportunity to incorporate some of our favorite design features in a unique way.
Beginning with an all-star combination; the pool and spa located on the upper-level deck. Travel down to meet guests for a lively or casual gathering on the entertaining terrace, another classic design feature. The sounds of a refreshing stairway waterfall create ambient noise and ultimate privacy as guests enjoy both the gas fire pit and the hillside view. In fact, this property has soothing water features at every level.
A complex hillside creates the need for multiple staircases, and we always enjoy making stairways functional and beautiful. Never underestimate the design opportunity of railings, gates and stair treads – we don't! Additionally, we created a garden-style pathway to the garage, storage shed and trash area that feels more like a leisurely walk than a trek to the more utilitarian (less sexy) spaces of this home.
Planting, lighting, irrigation and hardscape all orchestrate beautifully for a luxury life shared with family and friends or quality "me time."