Oak View Drive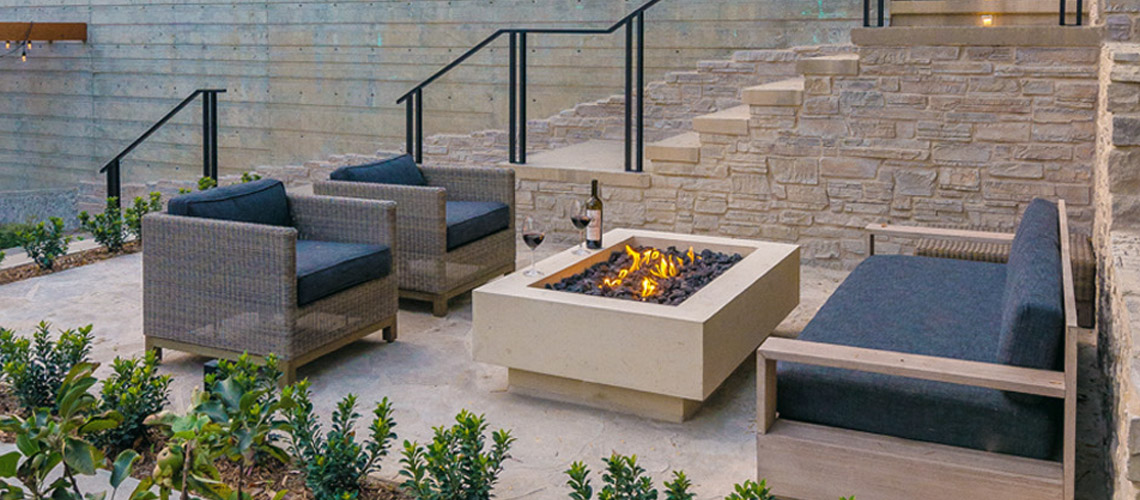 This warm contemporary home is uniquely poised just moments from the bustling Ventura Boulevard. You would never know it due to the serenity and spaciousness that surrounds the home and site. This hillside lot steps down from the street level to the distant rear yard perimeter. Neighbors seem forever away, as views through and across the urban forest add to the privacy.
A mix of established deciduous and coniferous trees in the surrounding view allowed us to traverse, terrace, and add our own forest within. Our charge was inspired by our Clients backgrounds of the Pacific North-West and Iceland.
At the lowest reaches of the site, the garden is adorned in soft light and dappled shade. Ferns, hydrangeas, abutilon, and other accents make for this forest's understory around mulched footpaths. Edible gardens weave in somewhat architecturally to surround the lower seating terrace with fire-pit. Soft grasses border the synthetic turf play lawn.
Terraces and stair transitions are artfully manipulated for ease of ascent from the lowest garden to the pool's infinity basin-pond, upward to the pool deck, and finally the lowest level of the home. Terraces are crafted from stone and concrete, while walls hierarchically integrate with the house from materials like stone, integrally colored plaster, and board formed concrete.