Rimpau Boulevard
Hancock Park, California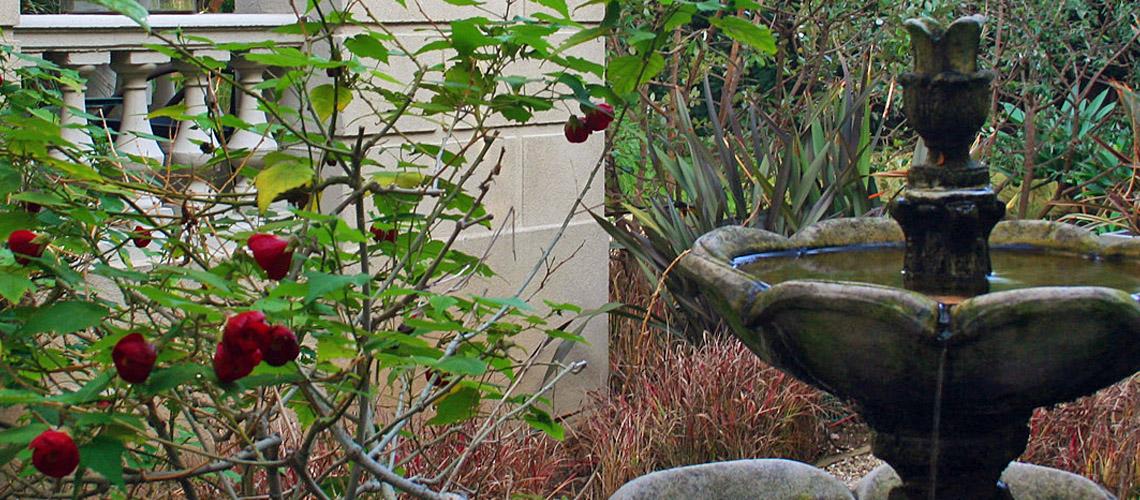 LOCATION:
Hancock Park, California
A touch of formality anchors this property, lightly inspired by family-oriented Mediterranean villas.
Designing for an artistic Client with 4 small children, the requirements included large open space and solitude for outdoor play. The front walkway lets in grassy joints, allowing a soft transition to the great lawn. The rear and side gardens mask busy traffic noise with modest fountains.
The red garden very literally acknowledges the colors of the Client's art collection in the room adjacent, making more vast yet connected this garden as a visual art piece. Meticulous attention was given to bull nosing, balustrades, and other architectural details, while concrete and integral color was used for paving, stairs, and landings.

Design Style