Westbourne Drive
West Hollywood, CA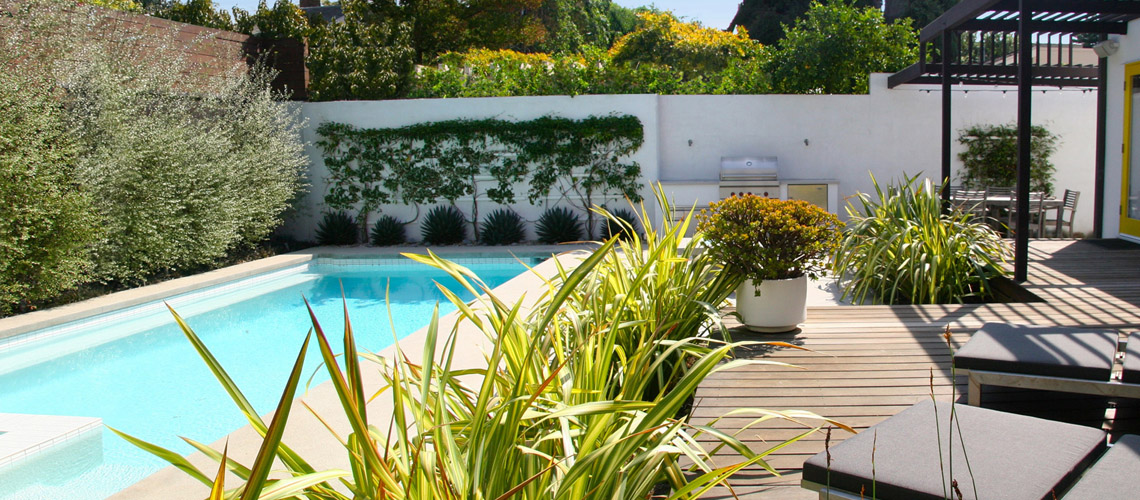 LOCATION:
West Hollywood, CA
A gem of a home, this little 2 bedroom is quite a jewel box. A front private garden engages the living room, making it more spacious without revealing its inhabitants to the street (friendly as the neighborhood is). With a nod to Palm Springs Modern, this home shows restraint and flair all at the same time.
We were hired to overhaul the existing impeccably designed and maintained landscape. Our Clients wanted to reconfigure the existing deck and trellis, add dining to the side yard (which was previously auxiliary parking), remove a garage/art studio, add built in kitchen amenities, the pool house, fire table, pool and spa. This, all delivered within very tight bounds. This was like working a Jenga puzzle.
With tight code restrictions, we undergrounded the pool equipment in its own service vault, which has since become a signature move for our space challenged lots.

Design Style