Wingfield Road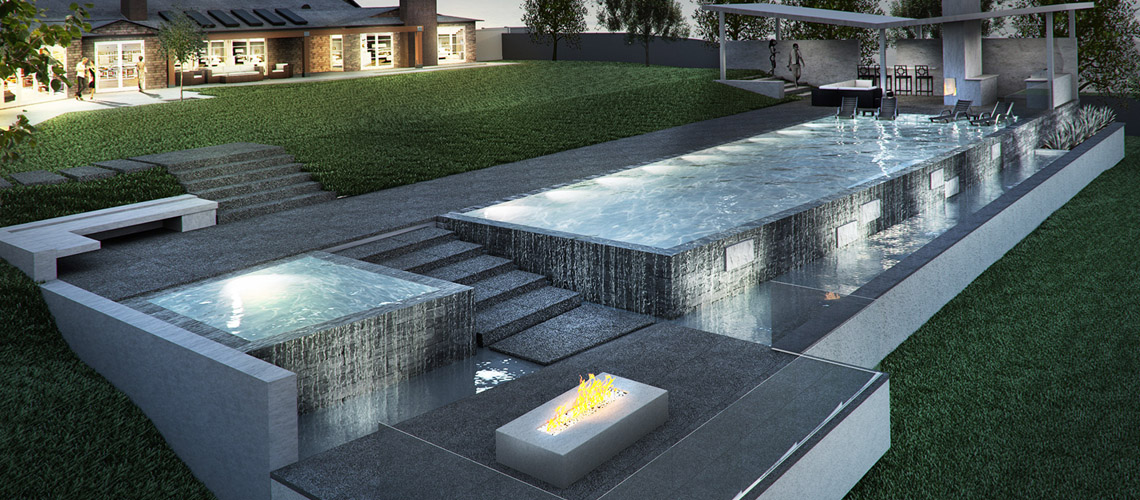 LOCATION:
West Hills, California
Perfect harmonies of styles are found here on this modern ranch home in a private equestrian community of West Hills. Built into undulating terrain, the property feels a little bit country, with the crunch of gravel underfoot and loose tree groves centered by a "counsel ring."
Entering through the front, a pastoral grassland-like landscape exports you to a world rarely seen in modern times. Two low, trough-style fountains flank the front entry as a nod to the equestrian environment. Expansive side yards both boast complex gardens, one with a major pond and fountain to entertain the guest suites.
Modest stone paved skirts navigate the rear yard and the uppermost terrace embraces the great lawn with its astounding views of Santa Monica Mountains. The lower terrace is loaded with amenities and equally outstanding views. There, board-formed concrete walls, fireplace, bar, lounge area and outdoor kitchen all take cover under the open wing-roofed pool house. A separate stone-finished pool with Baja shelf and spa each have zero edge and infinity features.
Stepping further to the lowest terrace offers another seating group and fire pit surrounded by ornamental shrubs that pull from color hues and textures of the distant chaparral, taking in the vastness of the site, dramatic spa and pool basins, and home.