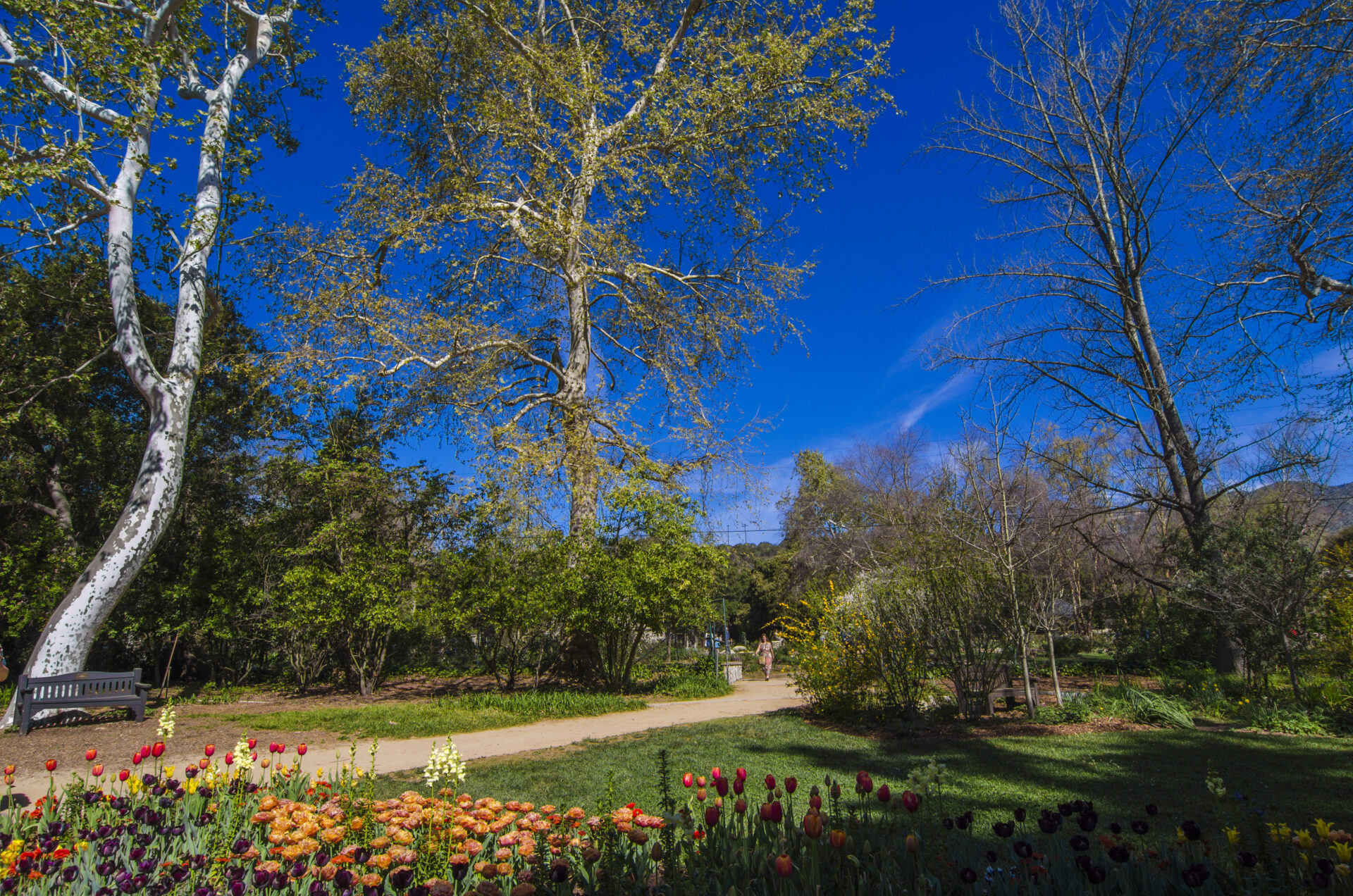 This post is part of my "Bucket List" series of Hidden Gems in L.A. Follow along as I explore and share some of my favorite sources of inspiration around our county. See the entire series here.
Last month I was feeling a desire for some quiet reflection spent outdoors. I got that, and now it's time to party! We're in the sweaty days of Summer which means cold drinks and commiserating with friends about how it gets hotter every year in L.A. (just kidding, sort of).
I'd like to share some garden gems that are keeping things fresh right now with social shindigs, hooplahs and generally interesting gatherings over the next few months.
Descanso Gardens, La Cañada Flintridge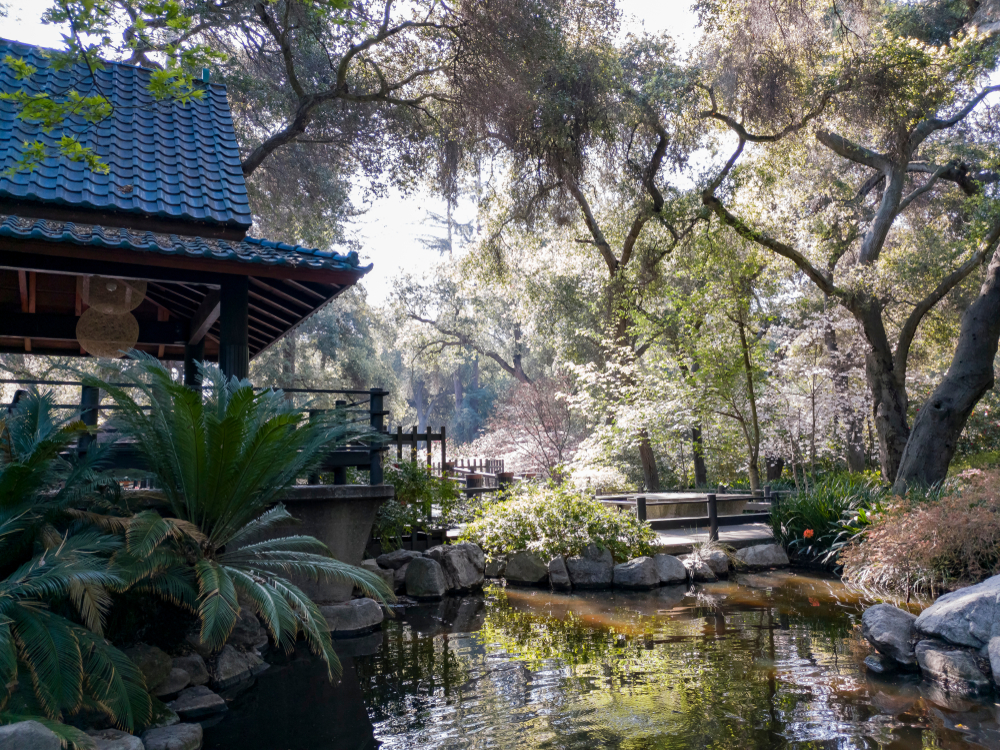 Summer events at Descanso are currently in full bloom. On Wednesday nights you can enjoy a cold beer from Golden Road Brewing in the Rose Garden as The Flashdance DJs spin all-vinyl sets (this makes me feel old…in a good way?).
They also have an End of Summer Celebration happening Wednesday, Aug. 29 with stargazing and other revelry.
For info on events and tickets, visit www.descansogardens.org
L.A. Arboretum, Arcadia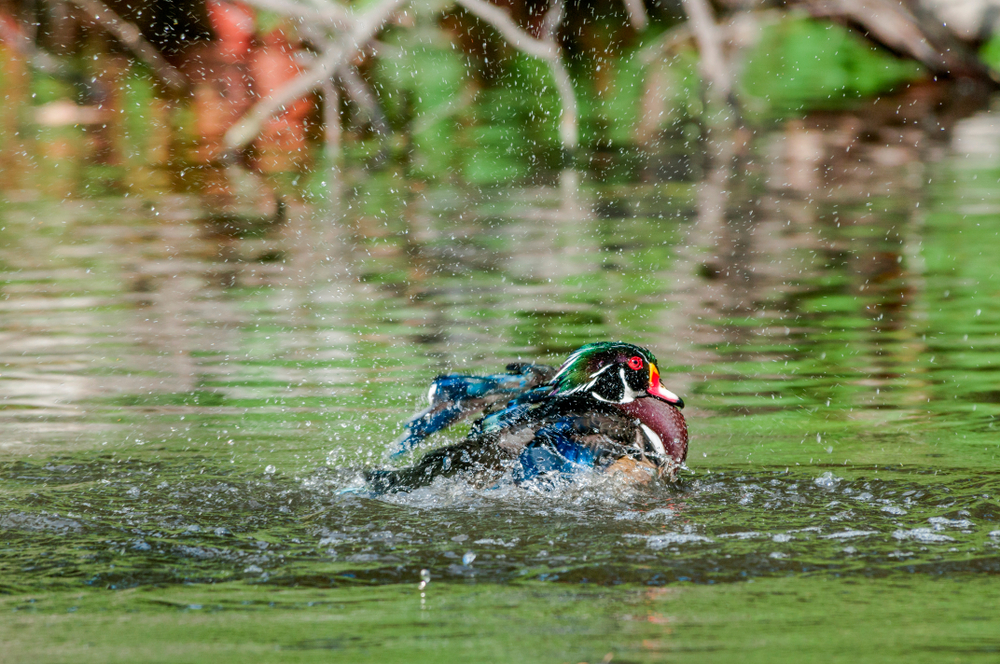 You can probably find an event for anyone you are trying to entertain at the Los Angeles County Arboretum and Botanic Garden. There are tours, camps and workshops for kids, painting classes, and night photography classes. So much happening here. There is a concert just about every Saturday night (and some Fridays) this Summer.
This one isn't a party, but it's too great not to mention. This would fit perfectly into my sanctuaries post. Forest bathing Saturday mornings. Inspired by the Japanese practice of Shinrin Yoku, forest bathing is a slow (very slow) guided walk in the garden to experience it through all your senses. "By slowing down and carefully observing with all our senses, we may begin to notice incredible things that may have eluded us for our whole lives." It sounds cool to me, have you tried it?
See the full list of events at https://www.arboretum.org/calendar
James Irvine Japanese Garden, Los Angeles
The Japanese American Cultural & Community Center is hosting the Little Tokyo Garden Concerts throughout July, which has a new featured artist each week (like Faux Mo) and a DJ before the concert and in between sets.
"Little Tokyo Garden Concerts, now in its 4th season, invites new audiences to experience exceptional live music within the beauty of the James Irvine Japanese Garden. As this hidden Japanese garden was intended to be 'happened upon' or discovered, this concert series honors this spirit with an understated approach and presentation."
For tickets and info visit http://www.jaccc.org
Greystone Mansion, Beverly Hills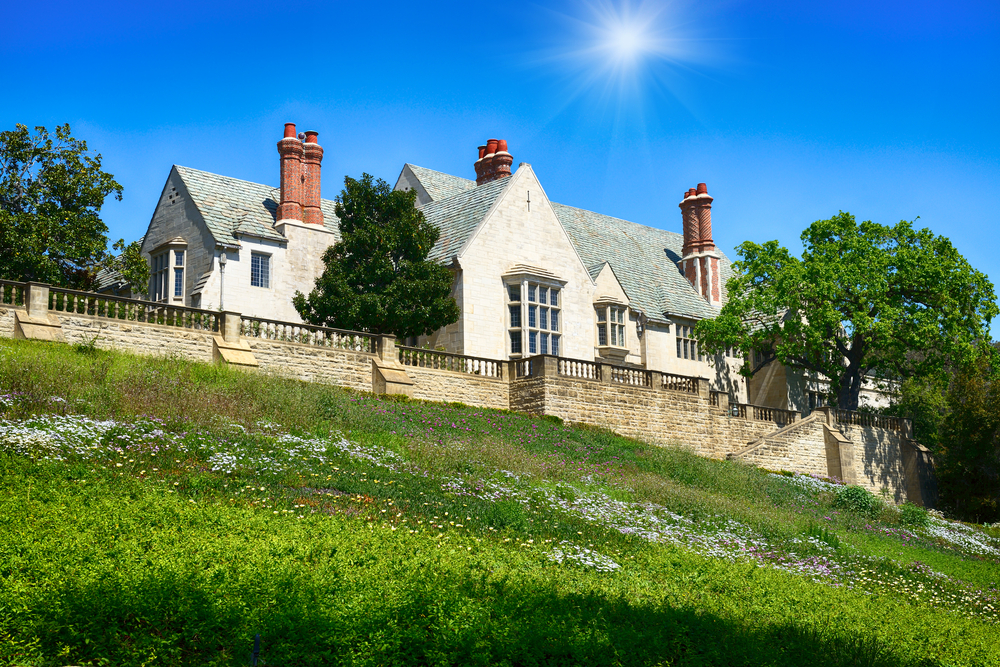 If you're a fan of old Hollywood and campiness, check out the Doheny Greystone Mansion August event "Hollywood Revisited…A Musical Revue." You can sip champagne on a beautiful terrace, eating Wolfgang Puck delights while being fully entertained with songs and stories.
See this and other events at https://www.greystonemansion.org
Hopefully you and your favorite people can enjoy one of these upcoming events surrounded by beauty. Is there a place or a favorite summer event that you have enjoyed or is on your bucket list?
Cheers,
John