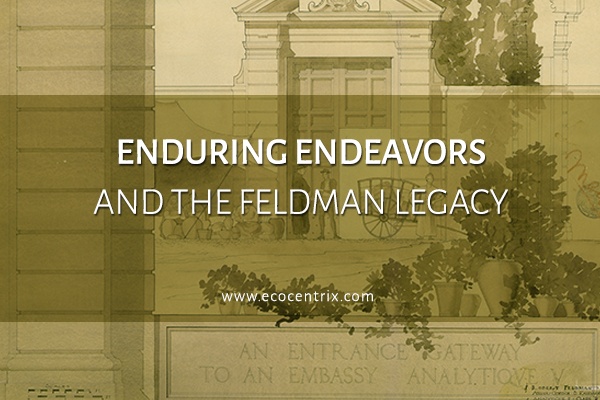 Design, unlike many career paths, is often chosen out of passion –  less a desire, and more of a need, to create. It is a career that rarely has a clear directive and requires a certain kind of professional flexibility, a willingness to try and err and try again.
The glamour of revealing a finished work is enticing to many, but few understand quite how much grit, time and pressure it takes to produce a gem.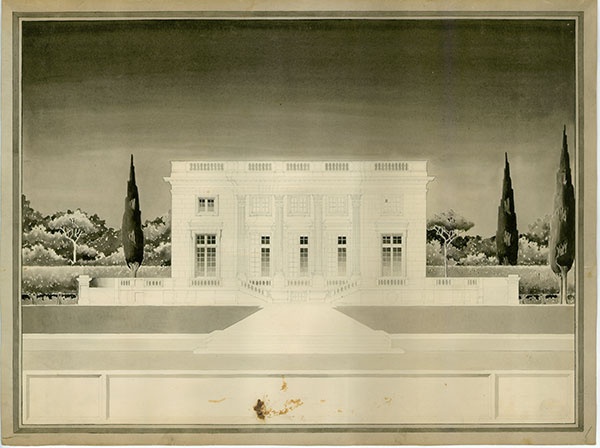 In earlier times, designers and architects would be hunched over their tables for hours a day, months on end, hands and tools covered in lead, squinting through the poor light. They would produce beautiful drawings of precise lines and deep shading, with perfectly lettered notes and charts. The attention to detail was paramount, a necessity to ensure proper communication and no screw-ups. But what came before that was seemingly endless scribbles and eraser crumbles.
Most of us enjoy seeing these old works. We may not fully understand the difficulty, both physically and mentally, of producing great design work in a time before technology was truly on our side. But we have an innate sense of pride and awe in what we collectively, as people, have been able to accomplish throughout history. It's a legacy that we all have some connection to.
Which is partly why the legacy of Robert E. Feldman, John's Grandfather, is such a source of excitement around Ecocentrix. It's a relatively new discovery, with more of his work and and insight about him and his contemporaries coming to the surface.
With these new discoveries, we put together a small body of work that was submitted to the Institute of Classical Architecture and Arts for their upcoming exhibition called Enduring Endeavors.
We were thrilled to hear that some of the pieces will in fact be featured! We aren't sure yet which pieces will be shown, but wanted to share some of what we have found so interesting.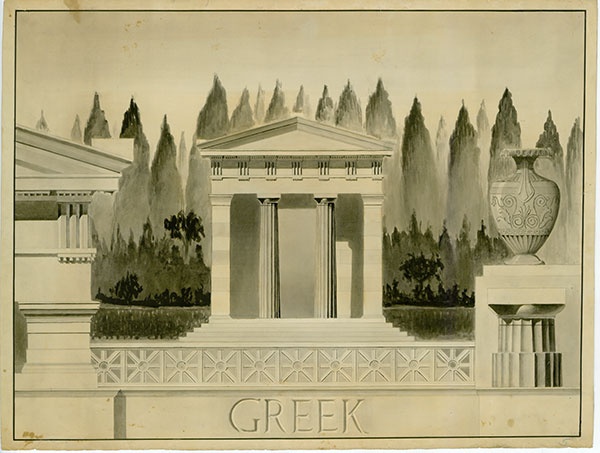 Robert E. Feldman's career began in high school in Los Angeles, where he studied Architecture at Polytechnic High School. With a series of work created for a rigorous Beaux Arts competition held at his school, he earned a scholarship to University of Pennsylvania.  He ultimately declined the scholarship in order to help raise his 2 kid brothers, as many families during the Great Depression were called to do.
Being from a family of artisans, Robert was greatly influenced by design early in life. Despite the temporary education setback, at the age of 19 he was able to work again, notably for the office of Gordon Kaufmann with projects including the Greystone Mansion in Beverly Hills.
Over his lengthy career he contributed further work in Los Angeles as an Architect and then later a General Contractor of mostly high-end residential and celebrity homes. He built for such greats as Ed Fickett, Harold Levitt, and Buff & Hensman.  A few of his star clients included: Elke Summers, Jane Russell, Dyan Cannon, Rona Barrett, and Hervé Villechaize.
He had fostered the early careers of Daniel Mann of DMJM, and cultivated the childhood architectural dreams of Chester Widom FAIA (Former AIA Los Angeles President).  Robert also worked for a time in the Art Department illustrating film sets under the direction of Jack Warner (Warner Bros.).  At several times he also partnered in design-build firms. One of his firms in the late 30's/early 40's was in Long Beach, alongside the well-known Architect Victor Gruen.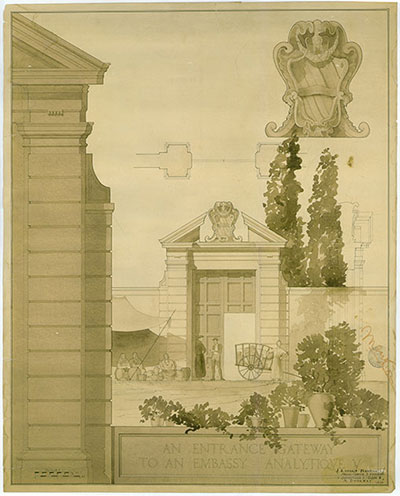 In the research, it has become clear that while Robert Feldman flew under the radar as a public name, he was well respected by his peers and clients as a designer, builder and  true gentleman.  
We are incredibly honored by this legacy and our ability to share some of it with you as well as the ICAA, designers, and design lovers of Los Angeles. The exhibition will run from October 20-December 15, 2016,  at the Sulkin Secant Gallery. For information on this event visit https://classicist-socal.org.
Additional Archived Works