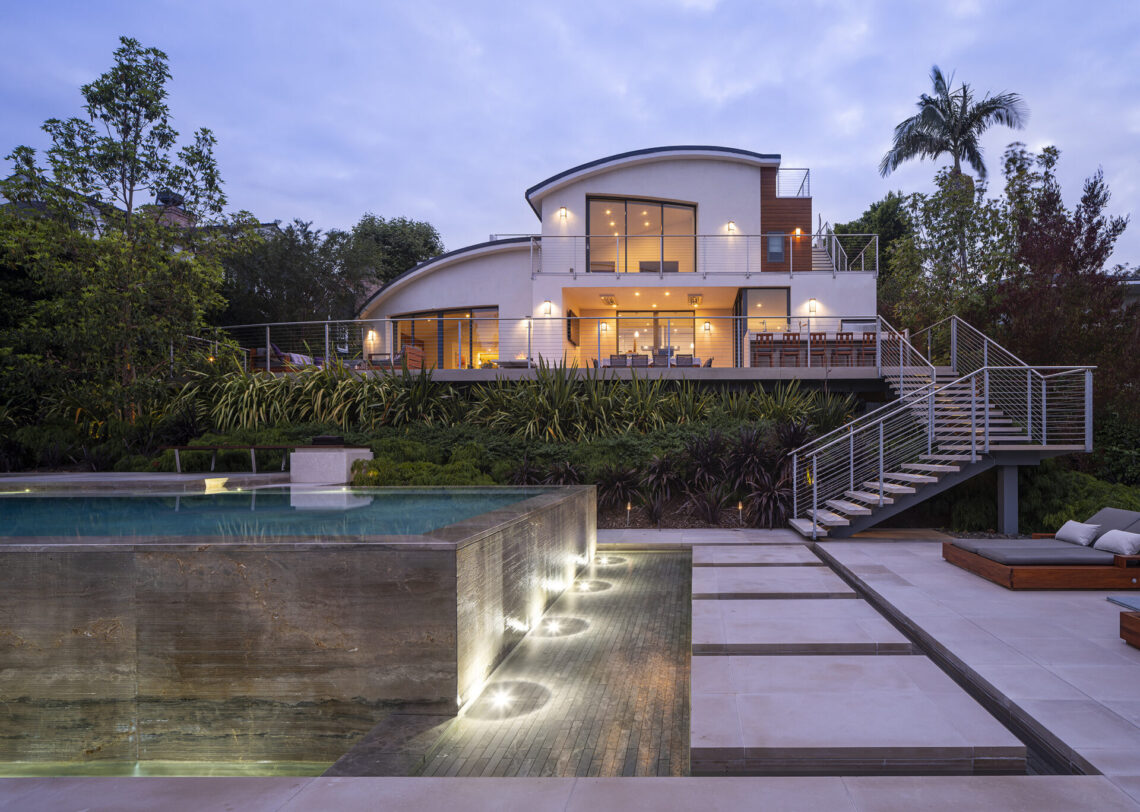 One of our favorite parts of this business is the connections we make with Clients, and getting to stop back by years later to see how their dreams – and our work – have flourished!
Last month, we had an opportunity to visit one of our previously completed sites in Brentwood to see how it has been maturing. It's always wonderful to see when the landscape has had an opportunity to really root itself and prosper. This beautiful home is situated amongst the treetops, accentuated by breathtaking birds-eye views of the hills of Los Angeles and the Getty Center.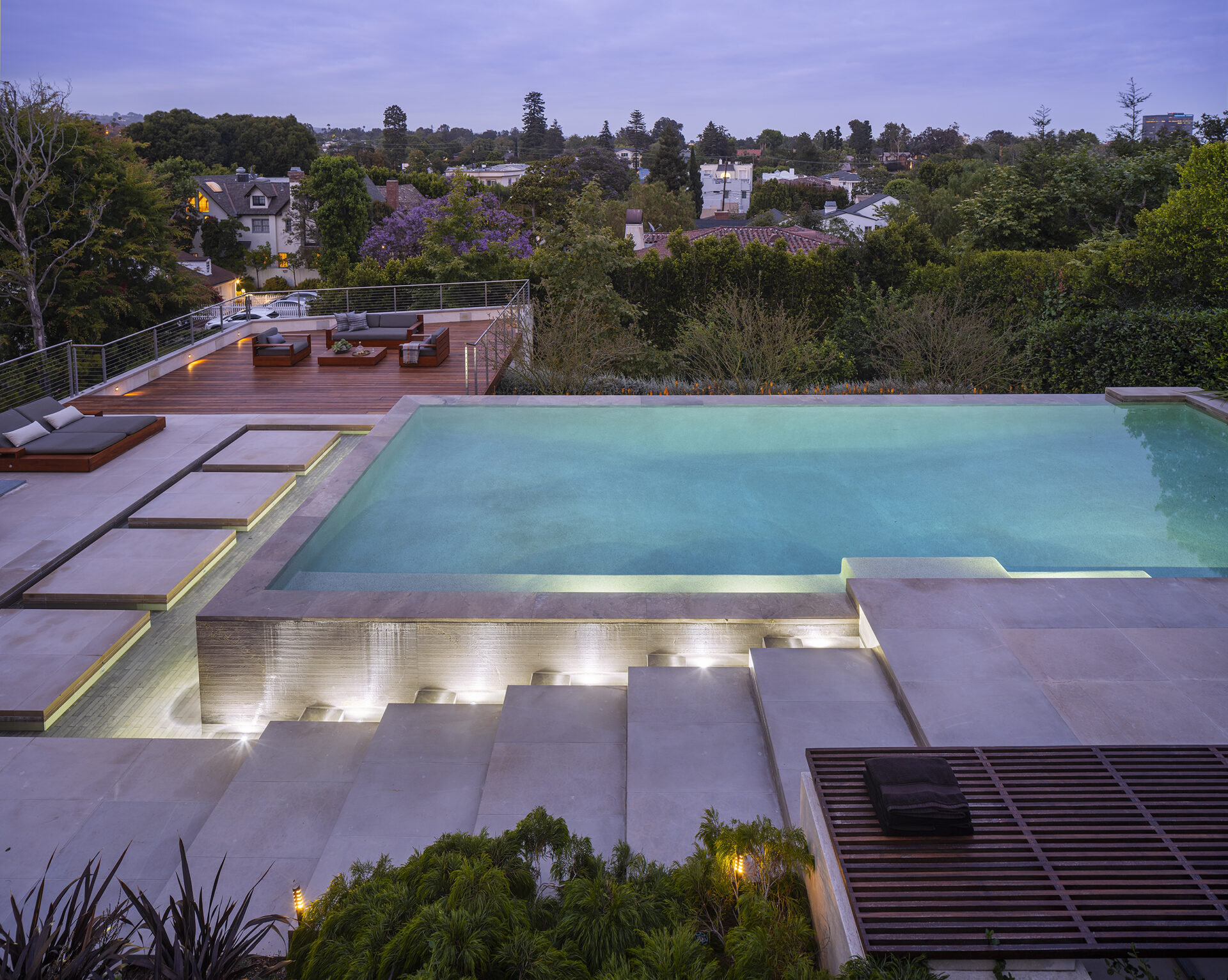 The development of this family abode was both arduous and a dream come true. The Clients embraced our vision of a warm, contemporary landscape to emphasize the well-thought architecture of their newly constructed home. They desired ample space for outdoor living and entertaining, with luxurious and notable design elements.
We thoroughly enjoy working within the constructs of unusual or difficult sites; flexing our creativity and problem solving skills, while upholding the motif and aesthetic we have developed with our Clients. In this case, we had to contend with strict codes. The need to maximize usable area and create a lush environment without sacrificing the sweeping views posed a unique challenge. Just when we thought the adversity was contained, we faced restricted access for construction. We were forced to understand and embrace limits from the planning stages, working them into the design solutions. Still, we created the seemingly impossible.
Our collaborative team explored several strategies. We were led back to the drawing board on a few design iterations. Ultimately, ingenuity and perseverance gave way to this lush, inspired landscape.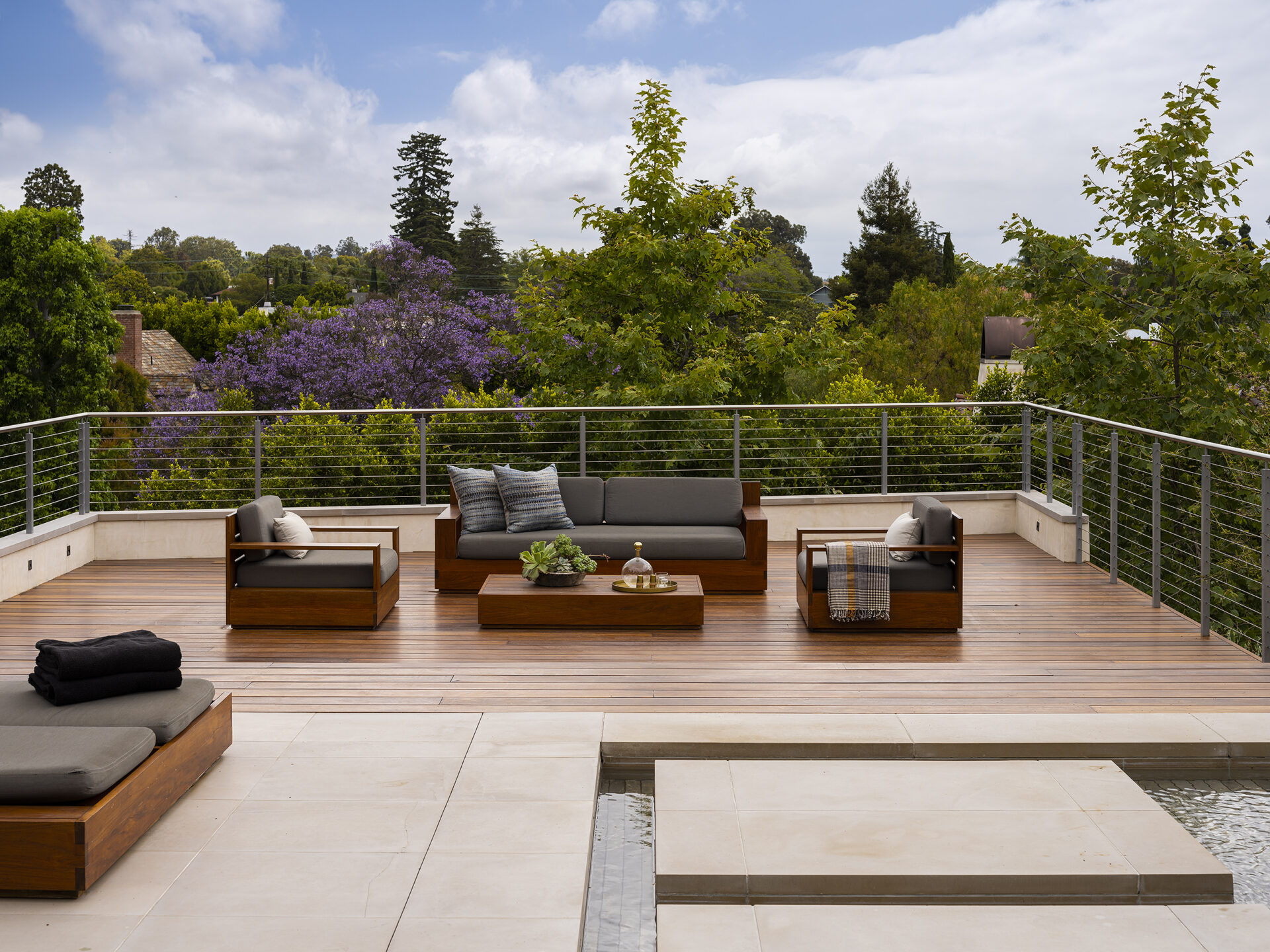 dramatic hillside highlights
Cantilevered concrete decks escort the eye around the property, binding the Italian stone infinity pool and spa. A small orchard borders the property, and a rooftop garden sits atop a studio structure. Outdoor living was of great importance to the Clients. We highlighted this feature with an outdoor kitchen nestled into the main deck off the main living room of the home; complete with a kitchen garden.
Creating a cozy gathering space, while still maintaining an expansive feel was no small feat. The architecturally stunning, stone fire pit and plenty of outdoor seating create an opportunity for both relaxation and space to connect. Finally, a series of uniquely designed stairs, gates and terraces accent the property to really tie all of the elements together. This property is the perfect blend of comfortable and luxurious.
Photography by Manolo Langis
See how far this lush landscape has come, and check out our original construction feature here.