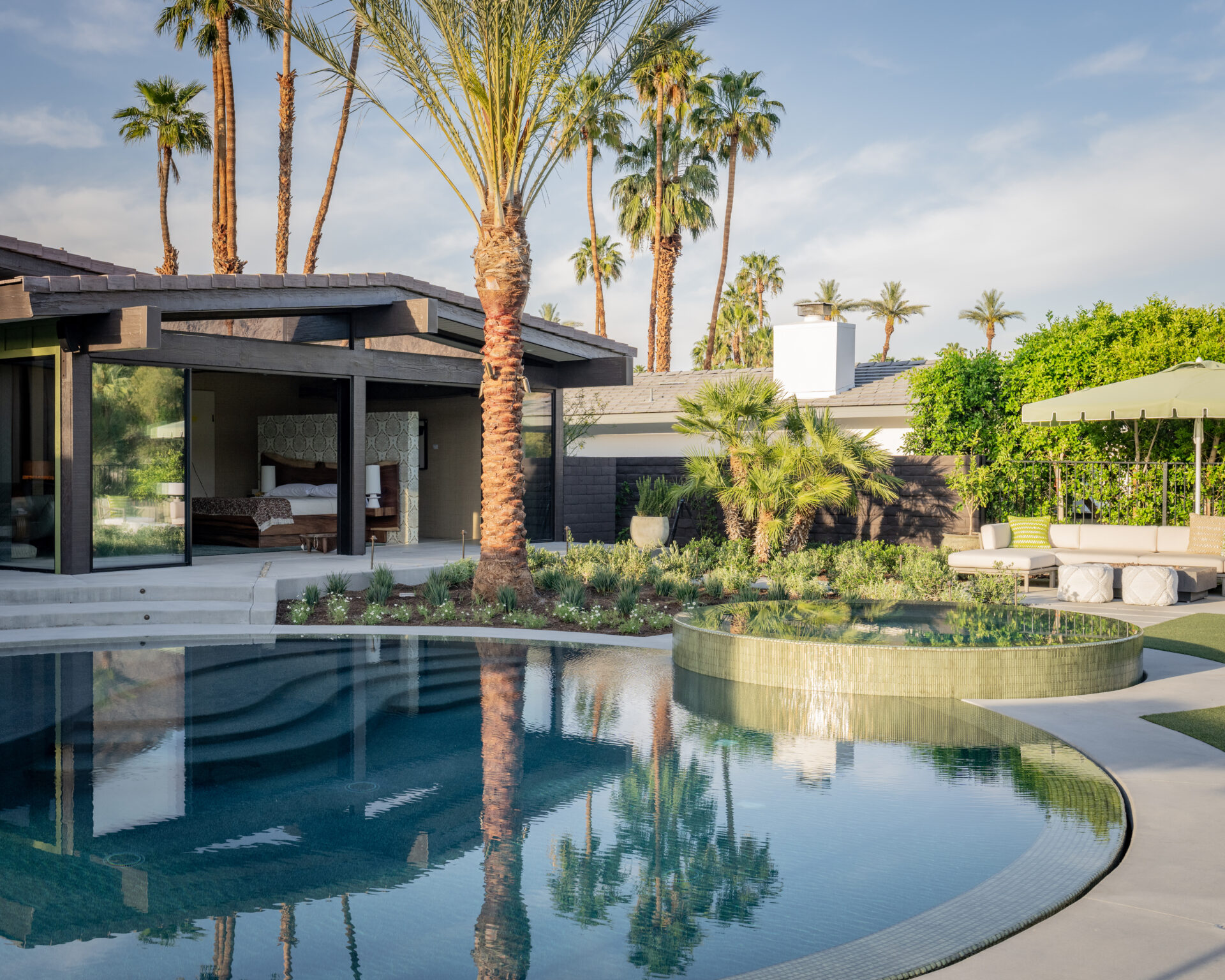 "Of all the paths you take in life, make sure some of them are dirt." – John "Father of National Parks" Muir.
In case you haven't seen our social media (which you should really check out, BTW), we had an incredible opportunity to lead the Exterior Design Team for Design Collaborative's 2022 Show House. This Desert Oasis home is situated in the exclusive El Dorado Estates of Indian Wells.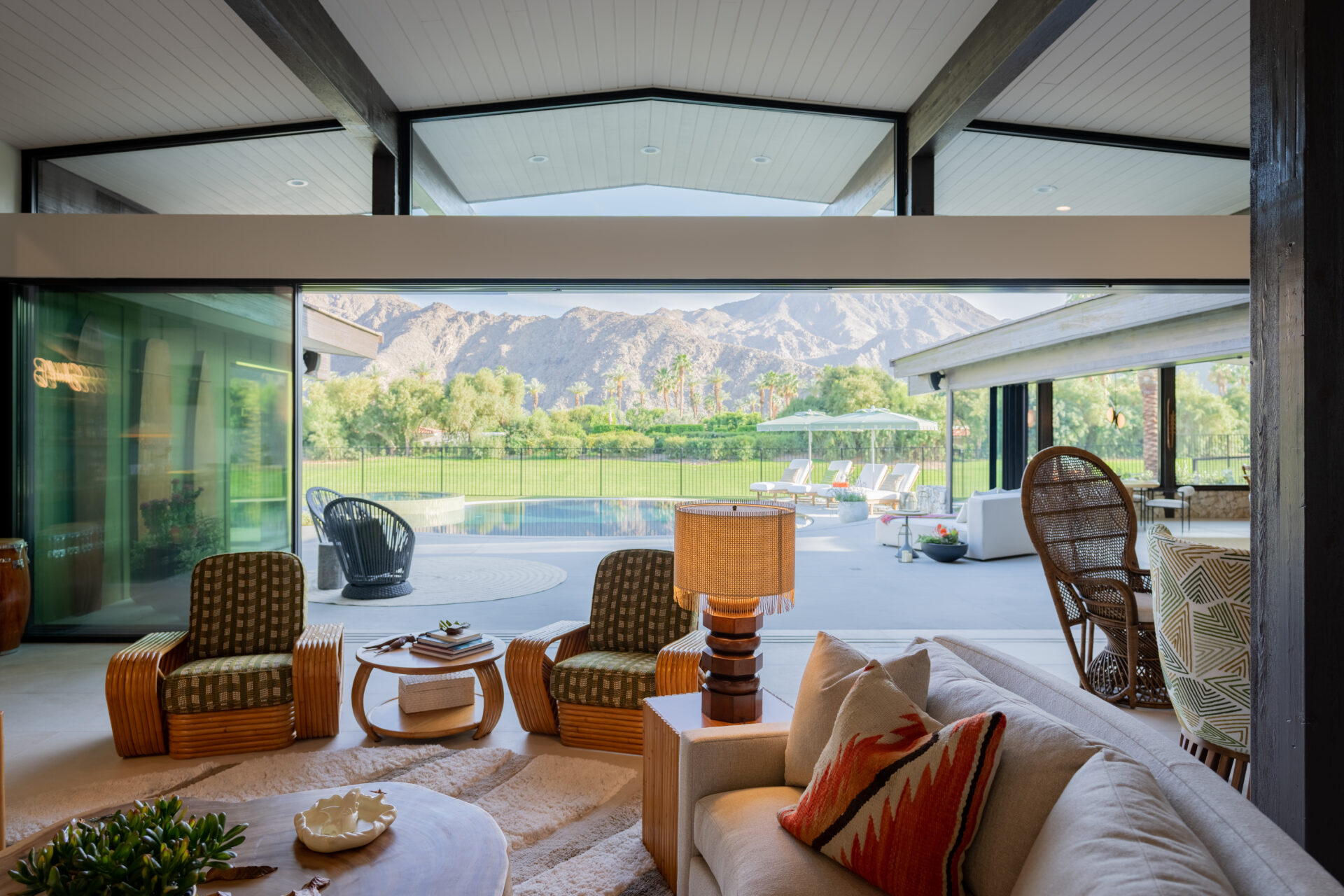 We had the honor of working with some of the industry's top professionals, artisans, and designers. After ten days in the desert, numerous house tours, tiki cocktail parties and even a scavenger hunt, we have traded mountain range reflections off the circular pool for reflecting back on the incredible conversations, experiences and collaborations.
We created a distinctive destination in our work with David Wood (Big Wood Builders), and brought the Mid-Century Design and South Pacific Surf Spirit to the desert. We had the privilege of Rethinking the Backyard and sharing the stage (and experience) with Chris Barrett (Chris Barrett Design), Moya O'Neill (Moya Living), Ryan Yamini (Corona Lighting) and Jim Romanelli (Santa Barbara Umbrella). Our visions were amplified with the stylings of ARHAUS (exterior furnishing) and PIRCH (exterior kitchen). Our designs were brought to life with the beautiful work of Lambros Landcare and Oceanside Glass & Tile.
And of course, none of it would have been possible if it weren't for Karen Okner (Design Collaborative). Design Collaborative brings together exceptional designers and architects to transform iconic properties into unparalleled modern luxury living spaces. These properties also provide vital exposure for the teams of interior designers, architects, builders, manufacturers, and contributors. The event also doubled as a philanthropic effort benefiting three major charities: The National MS Society, the Special Olympics of Southern California, and FIND Food Bank.
Though each project has unique challenges, this property afforded us an opportunity to really dive into the creativity of design.
Check out behind the Desert Oasis Design Here!
This event was also featured in Architectural Digest.
Photography courtesy of Hugo Landa Garcia (@hugo.landa.garcia)