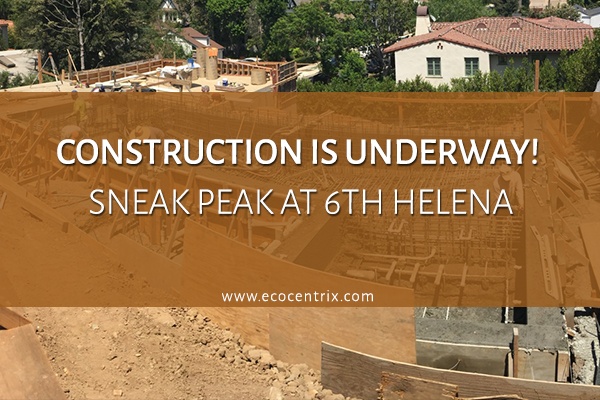 We're excited to see this next phase of our luxury residential project in Brentwood. This private family home is a dream project for us. It's basically everyone's dream home, and soon enough it will be a reality for the client (and our portfolio, of course).
Not to glaze over the less glamorous parts – this has been the ultimate challenge. The complexity of the hillside site, strict building codes, amazing views that needed proper attention. We gave this project our all in the feasibility and design phases. But we loved it, because challenging projects stretch our muscles and usually have the best results. 6th Helena is a perfect example.
Cantilevered decks, an infinity pool & spa and glass railings help capitalize on the sweeping views of the Getty Center and hills of Los Angeles. Stepped transitions and retaining walls create a lush landscape without sacrificing views as well. This home is all about California outdoor living, with numerous defined spaces for entertaining and relaxing.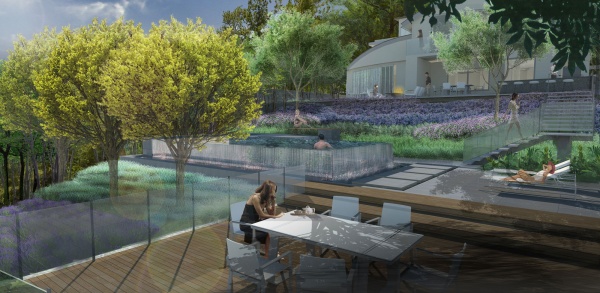 In addition to the standard luxuries (right?), this property also has some unique features. An orchard and kitchen garden will provide quality organic food. The rooftop garden helps insulate a studio structure and adds to the expansive lush green space. And we must mention the gorgeous Italian stone that is being used for the pool, spa, fire pit, fountain and generally throughout the property.
For fun, here are a few more views of the design.