15 Years of Passion, Pivots and Opulent Projects
Ecocentrix is celebrating our 15-year anniversary this Earth Day!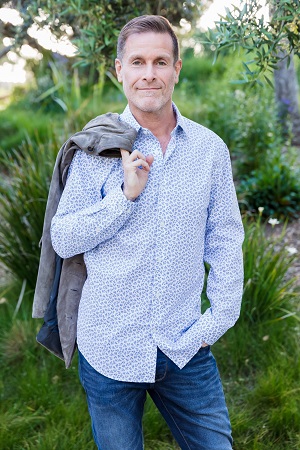 Sown out of passion and raised through two recessions, creator and principal John Feldman has cultivated a sophisticated, full service boutique landscape architecture firm. These last 15 years has brought many challenges and changes, but the core of Ecocentrix has never wavered. That core is John Feldman.
After more than a year of "masking up", we felt this anniversary is a great time to (re)introduce who we are. So today, the man behind the name is taking off the mask to welcome established and budding friends alike to the culture that is Ecocentrix.
Let's start back at the beginning
Ecocentrix was not my first taste for entrepreneurship as a designer, but was a natural progression after trial, success, and error, and after having spent time in some other highly regarded, well-run Design Firms in LA.
2006 was pivotal. I became divorced, left a great position at a top design firm, became a father, started Ecocentrix, ran four marathons, was training novice runners for the American Stroke Association… and, and, and….  Talk about trial by fire.
I was operating at break neck speed and managing to keep it all together. These days, I rather enjoy limiting my distractions and focusing fewer but enriching personal and professional projects.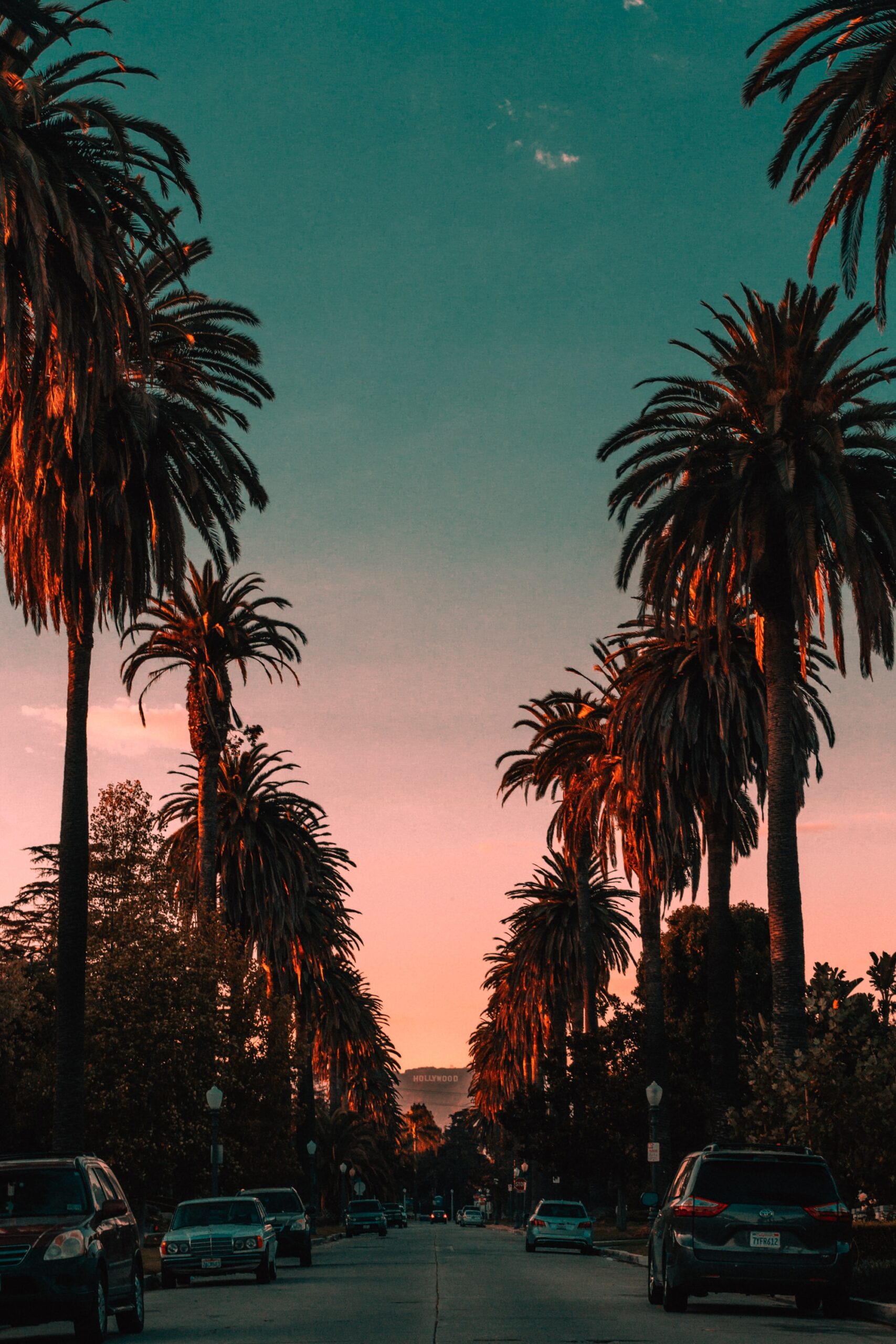 Family matters
I am originally from Los Angeles, a third generation Angelino at that. I have been drawing since I have the dexterity to hold a crayon, and encouraged by all of my elder family members to explore these talents.  This said, the most influential persons come from my paternal lineage; my Father, Grandfather, and Great-grandfather.
While I did not know my Great-grandfather, who arrived here as a master woodcarver from Russia, legend has it that he shaped at least one long board (which in my mind solidifies our place here in sunny SoCal's beach communities). His encouragement fueled my Grandfather and his brothers, who excelled as Architects and Artistic talents here in Los Angeles.
My Grandfather (whom we've blogged about before) left a legacy as one of LA's premier custom homebuilders after having had a career as ridiculously talented architect. My Father is a creative who professionally channeled his talents into his dental practice, but had the drawing talent to have rivaled his Father, and had also been a musician while attending UCLA.
I don't know that Los Angeles will be my forever home, but it has served well for my first half-century. I love my proximity to the ocean – where I used to be found inline blading 10 miles before work when living at the beach.
The Santa Monica Mountains have always been my refuge as a kid, as a hiker, trail runner mountain biker, and nature enthusiast. Mountains and water bodies were influential in my career choice.
I spent every summer since I was five years old trout fishing in Mammoth in our Eastern Sierra's. It's another family tradition that has given us multiple generations of enjoyment.
What a massive change from days of my childhood to these of my Son's. Growing up, you couldn't keep me inside to save my life. Home when the streetlights flickered on, that was our way of life. The freedoms we were afforded definitely fostered creative play and a sense of discovery that I so often don't see and hear about when comparing notes with other parents. From fort building to playing every known and made up sport, we kids ran our "hood".
I guess there's another silver lining here in what we do. We provide the cool hang space for our Clients such that their homes are often community to their kids and kids' friends.
Where passion and profession find balance
Well, my days may be less glamorous than one might imagine. Truly, the majority of my waking hours are spent creating "exterior residential resort-style experiences" for our Clients. We live somewhat vicariously through our Clients in this way. It's pretty ironic at this point, that I toil away inside creating outside experiences for others.
Call it dedication to craft, but it is my lifelong lifestyle outdoor living in California that gives context to my choice of this profession and my "calling."
Dedication to my family life and undying attention to my lifelong passion for fitness, wellness and well-being restore necessary perspective and balance.
The idea of wellness can take many forms. Sometimes that's an insane HIIT workout (for me that's training in Muay Thai), while at other times that means going on a Yoga / Meditation retreat in a remote jungle. I always nurture myself and family through organic and whole food selections. I love to cook, and still consider myself a foodie no matter the self-imposed food restrictions that best compliment my life at any given moment.
A day at Ecocentrix
So I wouldn't say that my days are mundane, but rather, are more standardized since the beginning of the pandemic for sure – wherein no two days ever looked the same prior. 
Yawn

☺

Early rise and Muay Thai training.
Come home and ground before jumping into my work day
Break my intermittent fast w/ a nutritious lunch
Jump back into work
Enjoy dinner and the evening with my lovely and supportive Wife. Warm weather after dinner walk and limited "quality" TV series binging.
Some evenings I spend focused my e-commerce business that is in its infancy. (Yes, I am a serial Entrepreneur.)

What's in a name? A fun, perhaps little known, fact about Ecocentrix
I was going to wait for the big reveal with news of a monograph someday. But, let's spill the beans here. I've always thought myself something of a wordsmith, for play, and creative business naming seemed my license to bring this one public. Of course we needed to vet it as a California Corp and as an available Domain. Oddly, there was an ecocentrix.com when we applied for the name that belonged to a former hair salon in Boston. I still get hair product manufacturers soliciting my business 15 years later 🙂
"Eco", well that may sound like an obvious connotation for any earth steward minded professional. "Centric", meaning central to one's core.
So, Ecocentrix with playful use of X (forever how I spell our name to others), means we concern ourselves with nature from which all design emanates and imitates.
What most don't know is that this name was meant more a jab at "Egocentrists" commonly found throughout the allied design industry in the space in which we service, all of us taking ourselves a little too seriously at times.
The Feldman Favorite: If you only had to do one component of this work for the rest of your life and be happy, what would it be?
Tough question! There's not just one answer.
I am here as a creative, but that takes many forms. I've long said that we need to be as creative in the operations of our businesses as the design work itself. I love the marketing, branding, and aspects of promoting Ecocentrix. While we have a brilliant team that heads up these efforts, I could never divorce myself fully from that.
We are an intentionally smaller boutique firm whose successes are achieved at the hands of our great teams and collaborators. Relationships and loyalty are vital to this business. Our colleagues are at the helm of what drives my spirit and tethers me to this business and career. I've worked with some of my colleagues since Day 1, some 27 years ago. I love seeing faces of friends at our reprographics company who, 27 years later, still make on time deliveries to my doorstep. My irrigation designer has been working with me for 27 years and holds our work to as high a standard as any in-house employee. Most of our consultants and collaborators I've now worked with 10 years+ wherein we support each others' creative work and positive spirits.
I am fortunate to call many of our former Clients "friends". That is not expected nor is a necessary requisite of doing business with us, but the process and results are all that much more rewarding when we cultivate ongoing friendships with Clients.
At the end of the day, it's the relationships that keep me here for the long haul. We're only as good as the lowest common denominator, so forever may the rally cry sound loudly, and we keep each other propped up. After all, I'm only at my professional half-life.
It can't all be roses. What is the one component you'd be happy to never do again?
Code research. Ugghh! What's ironic about that, is that we do it really well. Not one project at Ecocentrix begins without our due diligence as part of feasibility studies.
Fortunately, I have a great Team surrounding me, and they are more enamored with the sleuthing than I am. I then have my bearings as Principal in charge of Design from which we design logistically impossible wins for our Clients.
Passion Project. What has been the favorite project over the last 15 years?
It's more of a category, than a singular project, Complex Hillside Design. Where others run from the hills, we attack these opportunities. There's no greater a feeling than to solve the puzzle of complex topography with jurisdictional hurdles and perhaps even site access challenges thrown in.
Not for the faint of heart, nor slight of time and budget, these are my faves!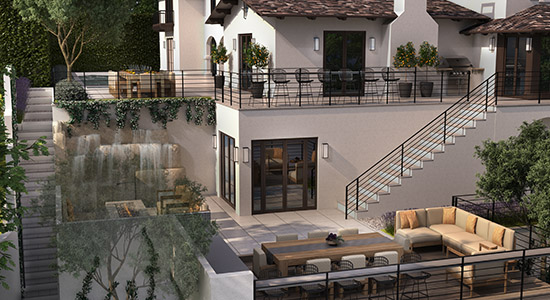 What has been the biggest challenge over the last 15 years?
Conveying the value of design services. Let me know when you have the recipe worked out.
Economic swings (a.k.a. Downturns). 2009 was a brutal year for most design and construction industry brethren and lasted for several years after. Those who adapted, pivoted, and remained nimble are still here to talk about it as viable firms today. There were large and small firms who, set in their ways, plummeted. Others rode the wave and saw opportunities where they had not prior and made more than lemons from lemonade.
So, aside from the worst economic year ever, this also gave rise to much greater "competition" and consumer confusion in the marketplace. That still exists today.
Landscape Architects lost ground (pun intended) to multidisciplinary architecture firms, design-build one-stop shops, and hosts of inexperienced young practitioners. The advent of social media type platforms leveled the playing field for media and web-based exposure, and younger practitioners price slashing denigrated the value of high-level service providers with cut rates and cut quality offerings. I envision a Gary Larson cartoon in this with commentary, "clean up on Aisle 9".
Our motto, "Do it once, and do it right!"
The spark that keeps you going for 15 years and beyond
Hey, we're just hitting our stride. I say that jestingly, but seriously hope that there's truth in these words. I love that we inspire creative thought and great design. I'm non-complacent by nature and get bored easily, so I actually feel that I unknowingly picked a great profession to satisfy my very own nature.
The pace of our single-family residential niche is quick relative to other sectors within landscape architecture. No two projects will ever be the same in that we never "cookie cut".
I once heard, "generalist," used in the context of a design derogatory word. I thought that absurd and love to produce design in any vernacular with the greatest competency.
You find the DeLorean parked on Ocean Avenue, and you're heading back to 2006. What is one thing you would love to tell yourself before starting this venture?
"Design the life you want and figure out if and how this business can act in support of that, and not the reverse."
Life is finite, and way too short at its longest foreseeable duration. Work life balance is really key to me. This journey is ever so personal to each of us, so staying in check with what that means is vitally important.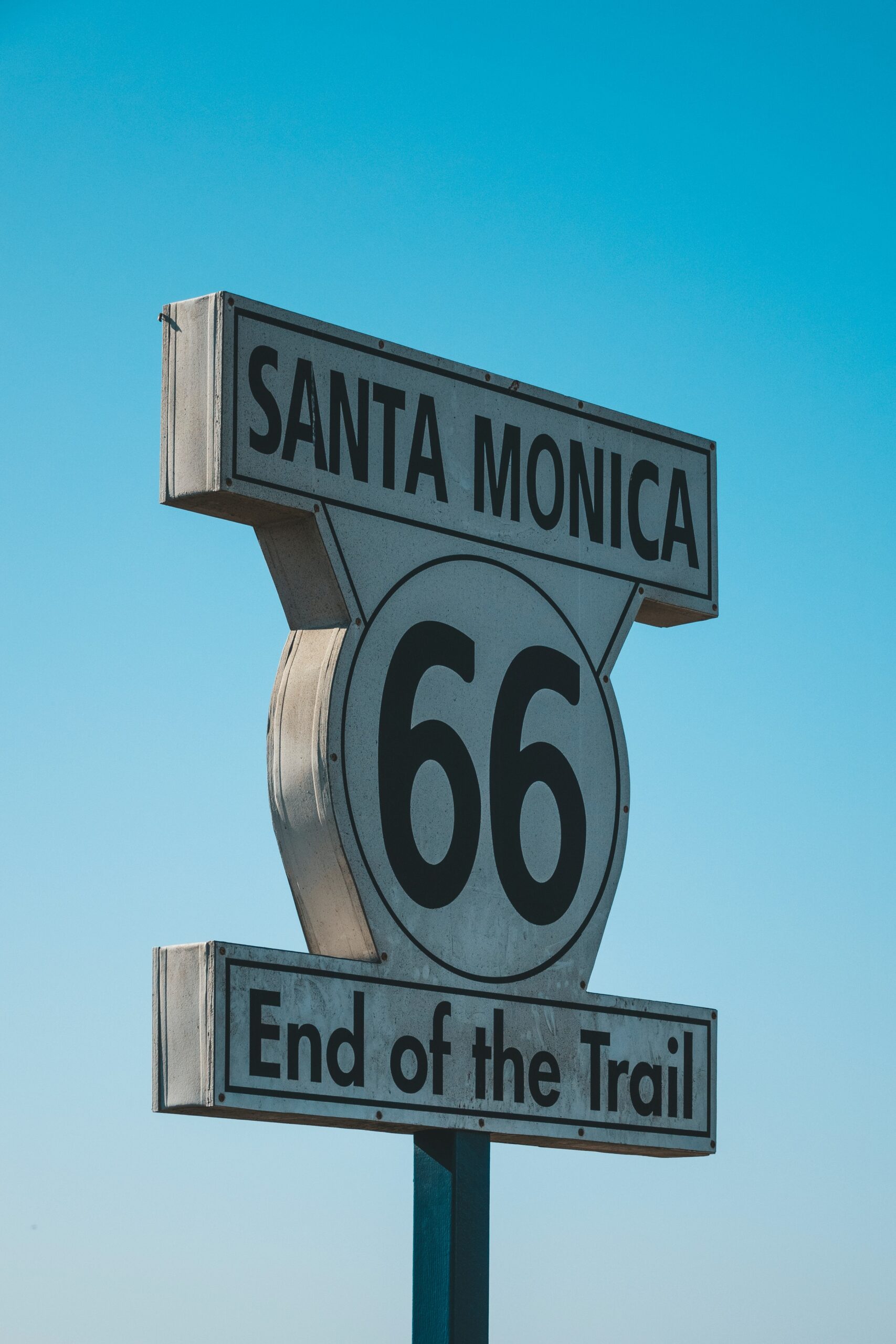 Pivoting through the Pandemic
Our beginnings were humble. In 2006, I cashed out all my investments and retirement savings for the needed capital for this upstart based in my then Santa Monica apartment. We eventually built out our offices in our storefront on a busy boulevard in Santa Monica.
I watched my world melt down in 2009.
The economics of 2019 were starting to play out the same for our business. But, never in my wildest imagination did I think that we would become busier than ever during the 2020 pandemic and presidential election year with so much at stake and with such great global uncertainty abound.
We were at the end of our lease, and with a big decision looming as to whether we double down or pull out and return to some semblance of our more modest home-based beginnings. Well, we did just that!
We left our beautiful offices on March 1, 2020. Two weeks later we faced our 1st mandatory Covid related shut down. In hindsight, that decision, unbeknownst to me until that moment, was one of the best business decisions to date!
We already knew how to work remotely and now had improved technology from which to make our pivot a simple transition. We literally were back on-line in one day.
Our Team's internal communications are actually more intentional and more efficient now from remote workspace than ever before. The flexibility around work schedules and work / life balance is improved as has our overall moral too. We feel so very fortunate that we are in the place we are and to ride this wave or uptick for however long it lasts.
My experience is that on the whole, people (while "over it") have actually begun to soften and become more relatable socially and more related to what matters.
We have attracted some of the nicest people as Clients during the last year, which makes all the more enjoyable transforming and elevating peoples' personal living environments. That's what we do!
The one fact most people do not know about landscape architecture
It is somewhat baffling to me, but we are Architects of Exterior Environs. Plain and simple.
There is no better single entity to offer comprehensive exterior design from feasibility through design and construction observation (and a great many points between) than an experienced Landscape Architect.
Landscape architecture and the appreciation and conservation of the earth
Lesson One is that we are stewards of the land.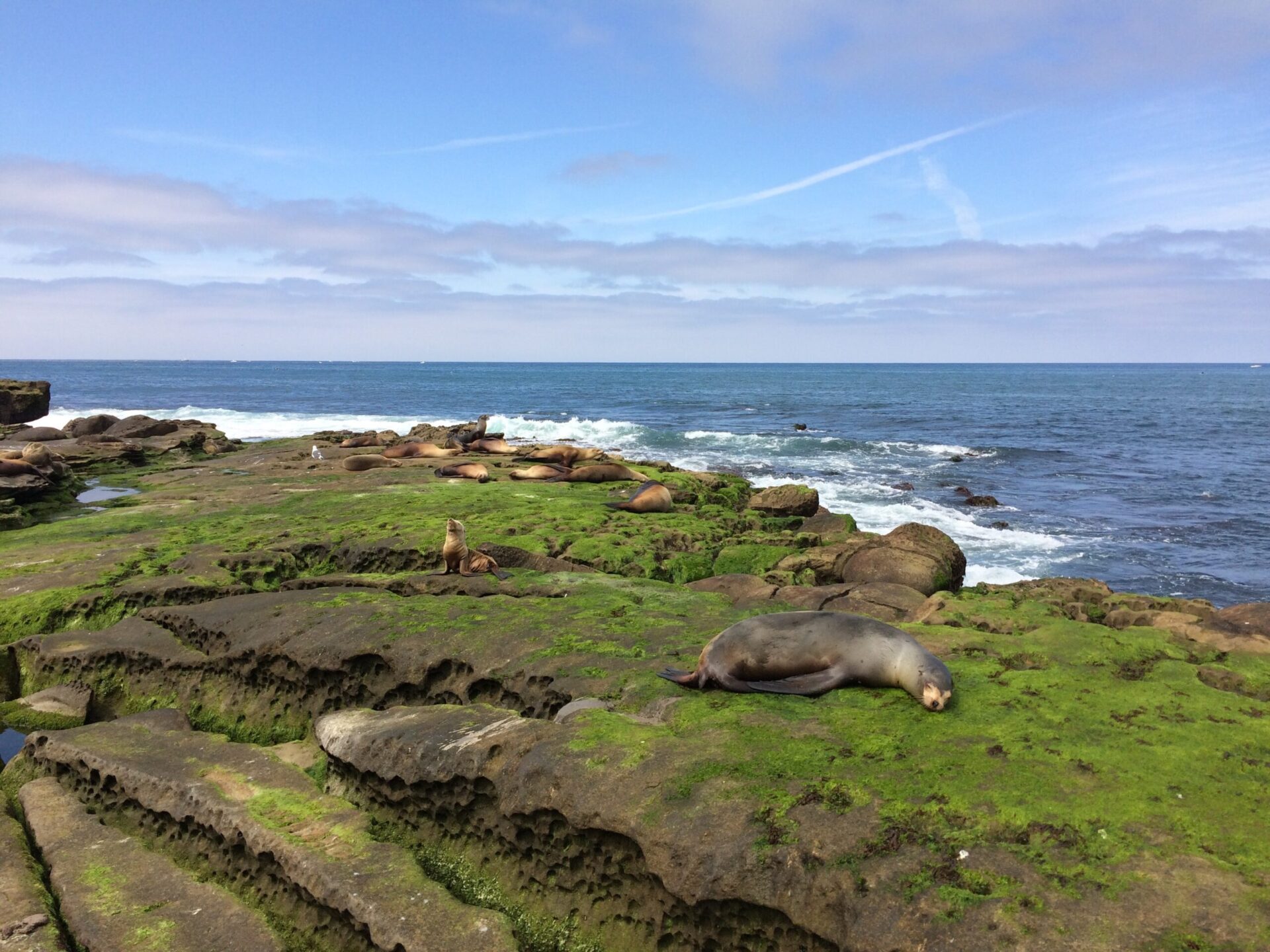 It's the dogma of the America Society of Landscape Architects, embedded in the full curriculum of every accredited university program, and part of our State license credo.
The practice of Landscape Architecture is a vast as policy lobbying and writing initiatives at the federal level, to national park management, to civic space making, private institutional, hospitality, to our niche.
One thing that I would like to continue to promote in office, with project teams, and with Clients, is use of environmentally stable and recycled materials and materials that take a lesser toll on environmental waste and hazard. Everything has a cost, and we need to marry the mentality of "must haves" with environmental impact awareness and responsibility.
A widget of knowledge to leave you with
Come and get it while it's hot!
And don't forget to read more about Ecocentrix or check out Our Work.