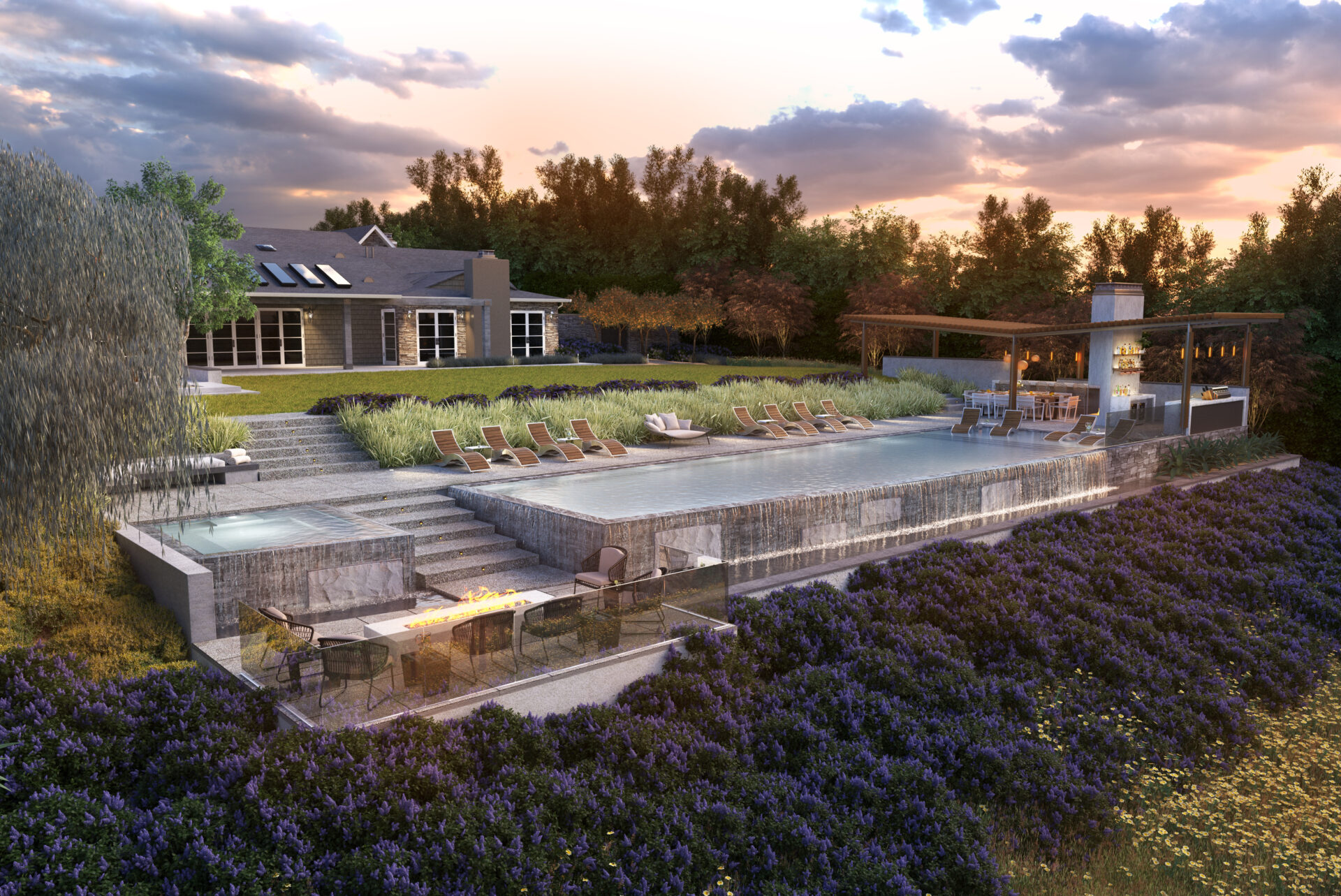 a modern ranch homestead
Built into undulating terrain, a perfect harmony of styles is found on this modern ranch home in the private equestrian community of Hidden Hills. This property feels a little bit country, sitting on slightly over an acre of land, with the crunch of gravel underfoot and loose tree groves organized by a "counsel ring" as one enters the property.
cause to pause
Saunter through the front where a pastoral grassland-like landscape exports you to a world rarely seen in modern times. Two low, trough-style fountains flank the front entry as a nod to the equestrian environment. Expansive side yards boast complex gardens where guest rooms seamlessly transition into outdoor sanctuaries. Just off the master, lounge in the serene side garden, complete with a fire pit and contemporary koi pond with crystal waters.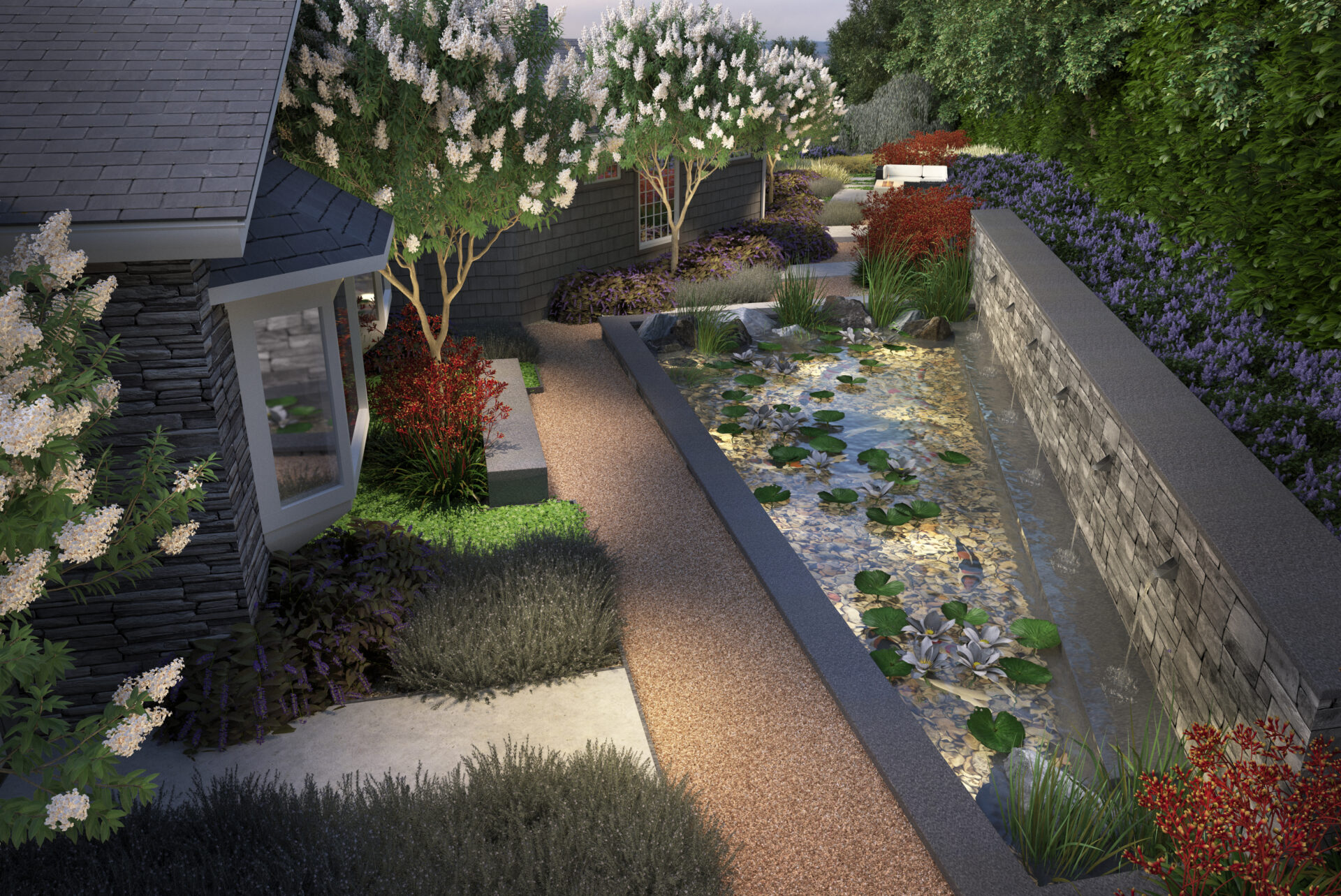 Modest, stone-paved skirts navigate the rear yard, and the uppermost terrace embraces the great lawn with its astounding views of the Santa Monica Mountains. The lower terrace is loaded with amenities and equally breathtaking views. There, the board-formed concrete walls, fireplace, bar, lounge area and outdoor kitchen all take cover under the open wing-roofed pool house. A separate, stone-finished pool with Baja shelf and spa each have zero edge and infinity features.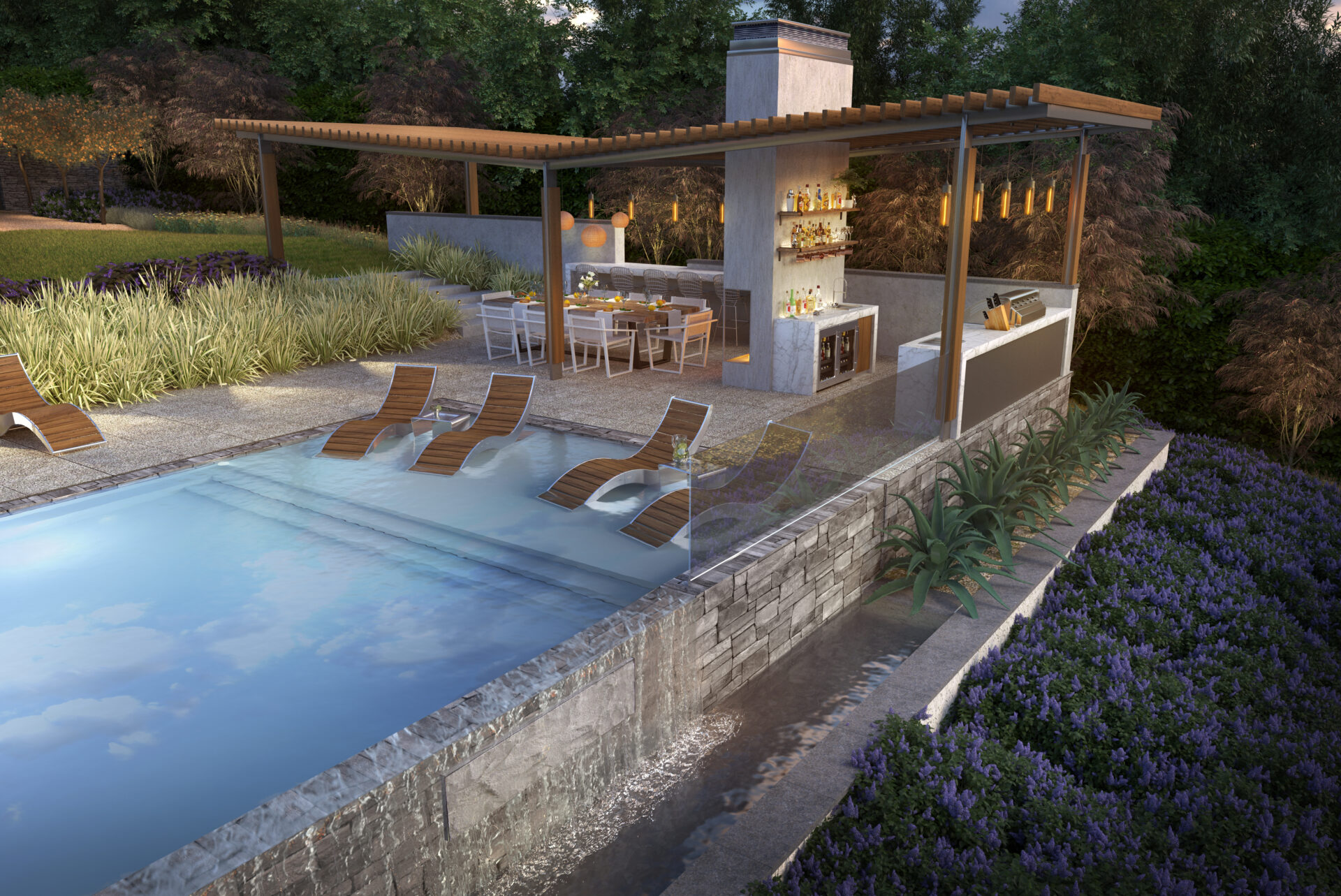 Stroll further along the to the lowest terrace where we have build another seating group and fire pit. This meadow is surrounded by ornamental shrubs that pull from color hues and textures of the distant chaparral, taking in the vastness of the site, dramatic spa and pool basins, and home.
a culmination of exquisite detail
This house is articulated in such a way that we worked to ensure the landscape affords the same opportunity to roam and unwind, while enjoying significant features that still give cause to moments of reflection. This Hidden Hills Equestrian Escape is truly the embodiment of tranquility.
Check out all of the renderings of this magnificent equestrian hills escape on our property page.